Posted at 17:57 on 20 Sep 2010 by Pandora / Blake


I'm sure most of the spankers reading this have had a similar dream at one point or another. I had a beautiful, creamy-skinned girl over my lap, and she wanted me to spank her. Her knickers had been pulled down, and her rounded, softly padded bottom awaited the stinging attentions of my hand. But when I raised my palm and tried to bring it down, it was like pulling my hand through treacle. I couldn't get any power into the swing. I felt incapacited, overwhelmed by the fear of what she must be thinking.

Not a standard anxiety dream for a spankee, sure. But on this occasion, for some reason, my dream self didn't give up. Rather than wallowing in the humiliation of not being able to give my fictional lover the attentions she so obviously wanted and needed, I persisted. While she wriggled over my lap (making the occasional sarcastic comment but nonetheless willing to stay put while I solved my little problem), I worked as hard as I could to overcome the dream-slowness of physical activity. I focused on her delightful bottom, thinking of how disappointed I would be in her position if my top couldn't get the hang of it. I swung with all the strength I had. When my forearm stalled midair, halted by unseen forces, I grabbed my spanking arm with my left hand, yanking it unstuck and towards her waiting behind.

The first few smacks landed with hardly any force at all. Undeterred, I gripped her firmly around her naked waist, pulling her slender body against mine and holding her still. I walloped her creamy bottom again, dragging my arm through the air almost in slow motion. This time, I managed to raise the tiniest trace of pinkness. It was working! Scowling in concentration, I brought my hand down again and again, determined to have an effect on her. In my head, I was giving her the thrashing of her life; the full strength of my shoulder behind every whack, smacks raining upon smacks as fast as I could deliver them. Unfortunately, in the dream-reality, my ferocity was watered down by the weird filters of my subconscious. But nonetheless, I was successfully making contact. Finally, her cheeks started to redden. I began to hear the mews and yelps of her responses.

Despite the minimal impact I'd achieved so far, my arm was already tiring. I briefly considered swapping from my hand to a hairbrush, but stubbornness or machismo prevented me. I was determined to give this lovely girl the punishment she needed without resorting to wood or leather. And my determination was paying off; as I continued to spank as hard as I could, I could feel the weird resistance in the air lessening. My swings gained in strength and fluency. I aimed for the underside of her delightfully rounded cheeks, watching them bounce under my palm with pleasure. Every wobble of her buttocks, every pink handprint, every whimper I provoked was a triumph. With each smack I could feel my strength increasing.

Eventually, after what felt like a year of exertion, the resistance had faded to almost nothing. I was able to spank her freely and powerfully, and all the effort I had put into those early, feeble smacks was now paying off as she yelped and twisted under my hand. I held her firmly around the waist and spanked as hard as I could.

Now that I was free to swing my hand unhindered, I could indulge in rubs and caresses between each smack. I became incredibly aroused as I watched the effect I was having. Her bottom was turning a deep, sore pink, mottled with tiny flecks of red, and she was gasping in a mixture of pain and pleasure. When I paused and slipped my hand between her legs, I could feel her slick, warm wetness. My own arousal was soaking into the crotch of my jeans.

The dream ended with me taking her into my arms, sitting astride my lap, tousled and flushed with desire. I slid two fingers into her, circled her slippery clit with the pad of my thumb. My left arm was still holding her tight around the waist, and her hair fell over my face as we kissed. I pleasured her with my right hand, palm facing upwards and fingers curling so that the two first joints just below the fingernails moved over and over her clit. She bucked in my arms, grinding down until I was rubbing with my knuckles, the heel of my soaked palm, my whole hand. I ended up with two fingers buried inside her, gripped by the slowing shudders of her inner muscles, her naked body slippery with sweat.

After that I had various dreams of a more random and mystical nature. But when I woke up next to D. and remembered how hot that switching dream had been, I was so turned on I had no choice but to give him a passionate blowjob before we got up for the day. (He didn't seem to mind.)

I've had the images from the dream spanking in my head all day, but I'm still not sure if I'd want to re-enact it in person. I don't know how effective a top I'd make in real life, whether I would be able to give my spankee the experience she craved. But it was a hell of a hot dream. And I was very proud of myself for persisting despite the difficulties, and bringing the dream sequence to such an erotically satisfying conclusion. Score one for willpower, even the subconscious kind.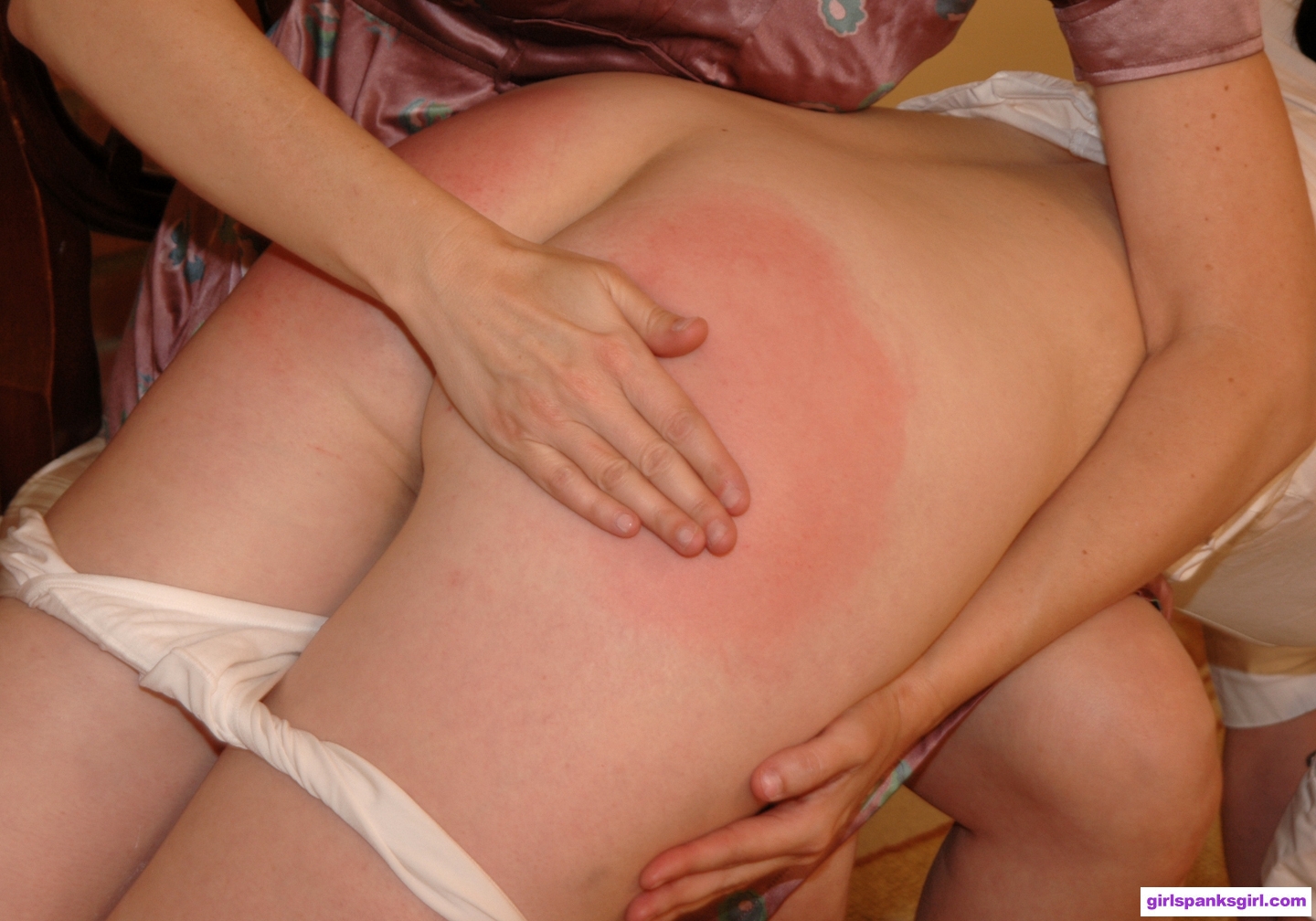 Comments