Posted at 12:00 on 21 Jun 2012 by Pandora / Blake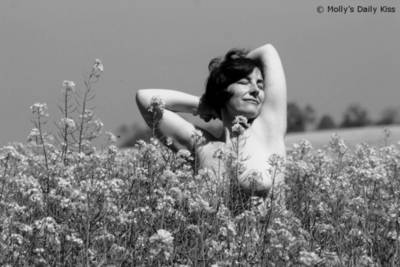 Photo courtesy of Molly at Molly's Daily Kiss
Welcome to e[lust] - The only place where the smartest and hottest sex bloggers are featured under one roof every month. Whether you're looking for sex journalism, erotic writing, relationship advice or kinky discussions it'll be here at e[lust]. Want to be included in e[lust] #38? Start with the newly updated rules, come back July 1st to submit something and subscribe to the RSS feed for updates!
~ Top 3 ~
Coming to Terms with Being Gay - From the time I was seven I was raised Mormon, which meant I wasnt allowed to have a girlfriend until I was 16 or to have sex until I was married.
What I Want - I want to be humiliated. Call me a slut. Call me a whore. Slap my face. Expose me.
Dinner Party Entertainment - At that moment, J's eyes went wide--he finally realized I was leaving him there, tied to the bed.
~ Featured Post (Picked by Lilly) ~
My Abstinence Only Sex Education - The speakers were a married, Christian couple, and the man told us about how he had pledged to stay a virgin until he was married.

~ e[lust] Editress ~
Your Crappy Writing Turns Me Off - Your written words are your clothes, your power, your voice, your facial expressions and that by which we measure intelligence, personality and even attractiveness.
Thoughts & Advice on Sex & Relationships
A New Found Respect for Bondage Educators
Cunt: Healing sexual abuse
Equal but Different
Fuck you. Without a condom
Harper Eliot's Guide to Surviving Drop Alone
PolyAnna's Musings: What About the Kids
Settling down--bullshit free
Sex News, Interviews, Politics & Humor
Sweet Valley High Meets the Story of Oh My!
Women's rape fantasies
Why May is Nat'l Masturbation Month
Erotic Writing
Ache
A Word on What Your Words Do to Me
Anything the Lady Wants
Breathless
Cemetery Sex
Dropped Call
Fucking a Strangers Wife While He Watched
Folly, part 4
Getting His Attention
Jerk and Tug
Jill's Look Back at Masturbation Month
Like a Faggot
Phontographs (fiction, part 1)
Release
Senses and Scents
Spearmint Rhino
Swing: Part I
The Dance
Touch Me, Tease Me
Kink & Fetish
Earning My Wings
fantasy with beast/the train ride
His first crop spanking
Learn the rope of knots: Larks Head
Popping my anal cherry
Stress Relief
Staying power
The Cutting Edge
Tie Me Up! ~ I think...
Why chastity is hot
What I Like and Why
Comments
No comments yet.
Add a comment