Posted at 23:26 on 26 Jan 2012 by Pandora / Blake
The newest update on Sarah Gregory Spanking is a school scene we filmed together last summer. Paul Rogers played her screen father who had just got a job as headmaster of Upton School in England, and he had brought Sarah with him as a student. Not impressed with this state of affairs, she quickly got into trouble picking fights with the other girls, saying England was crappy and America was much better.
Well, that's this girl's story, anyway. She definitely started it :P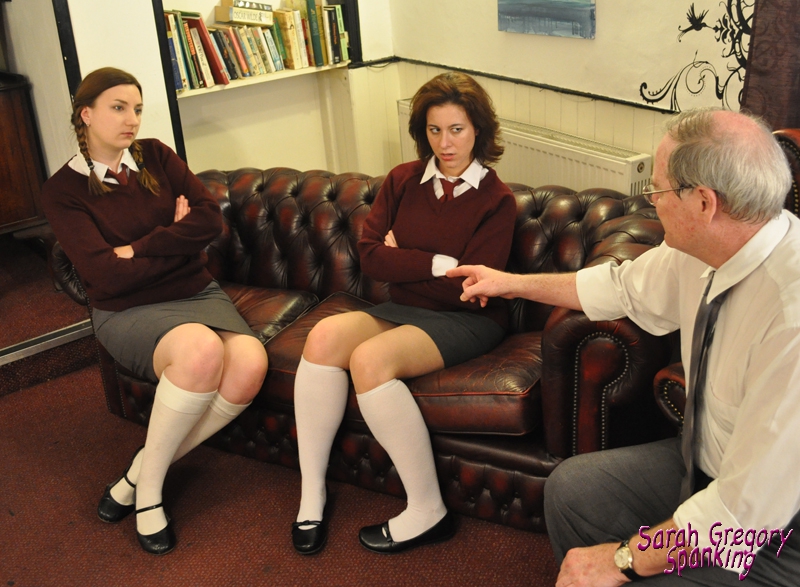 Hauled to the Head's office, Sarah expected that he'd let his daughter off the hook, but we both got spanked. He also disappointed Sarah by refusing to take sides, telling us equably, "They're both just great countries!" as he spanked us till we howled.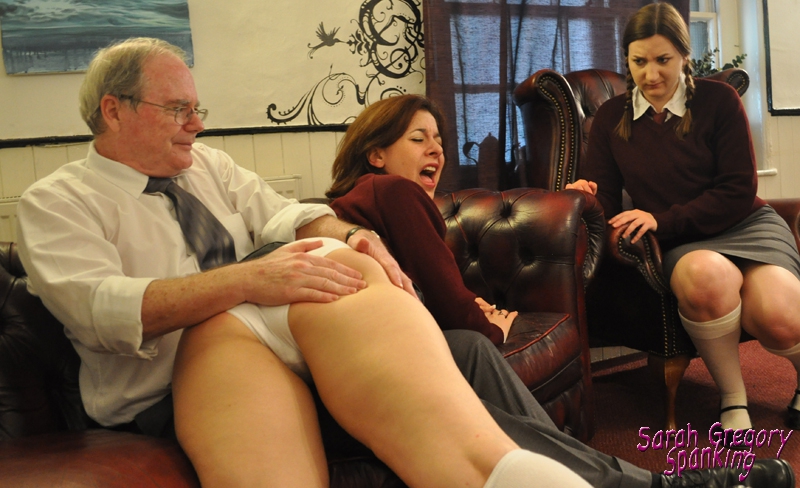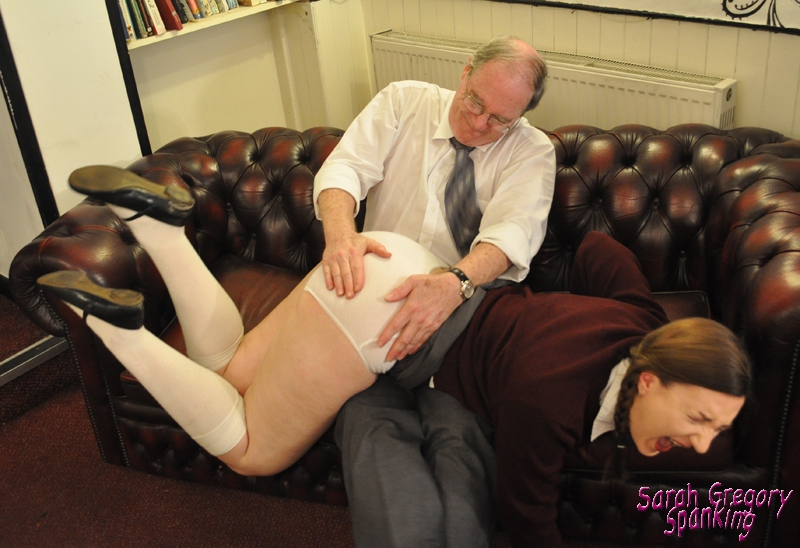 Unfortunately, our continued bickering during the spanking landed us in even more trouble. Nodding to English tradition, he decided to give us both the cane. But to drive his point home, he matched it with an equal number of strokes of the wooden paddle.
While we were shooting I found it hilarious that Sarah and I are so much more at home with our respective traditional implements. Both hurt, of course, but I dreaded the paddle, and she particularly hated the cane. We picked up on this in the scene, of course, arguing over which was worst. And Paul put the difference to good use with his canny closing threat: if he caught us fighting again, we'd find ourselves back in his office; I'd get the paddle, and Sarah would get the cane!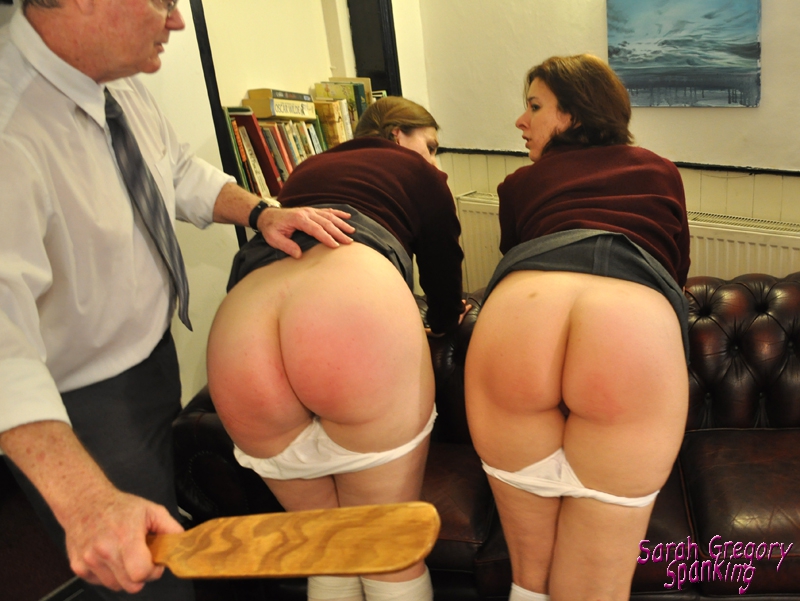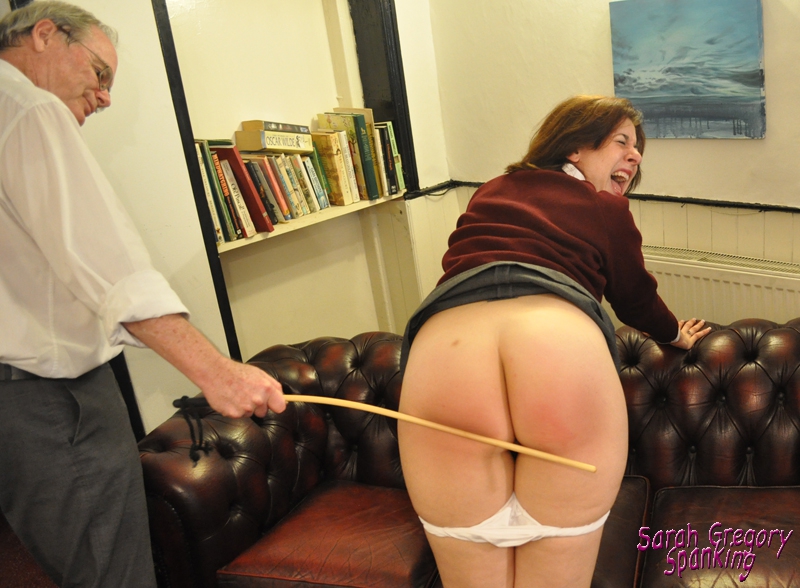 Comments