Posted at 21:58 on 21 Mar 2012 by Pandora / Blake
I love double canings. I didn't get many at all the first few years I was playing, but apparently the more people I get to know in the scene the more likely they become. Here are some people I have received double canings from:
Tom and HH
Abel and Haron
Tom and D (best double caning EVER for obvious reasons)
Mrs Darling and Miss Hammond-Grant AKA Lucy McLean and Amy Hunter (close runner-up to best ever: advantage of one left-hand, one right-hand, also two ladies = win)
Tom and Hywel Phillips
People I have not received double canings from but would like to:
Ludwig and Kaelah (because couples are awesome)
Lucy McLean and Paul Kennedy (ditto)
Sarah Bright and Mr Stern (ditto)
Sarah Bright and Katie Didit (ladies = win)
Hell, if we're friends and you think I might like to be caned by you, feel free to grab yourself a partner. It's all good.
This post is brought to you by this scene from Triple A Spanking, which features not one but three naughty dormitory girls getting double canings from two stern teachers. Quite a production!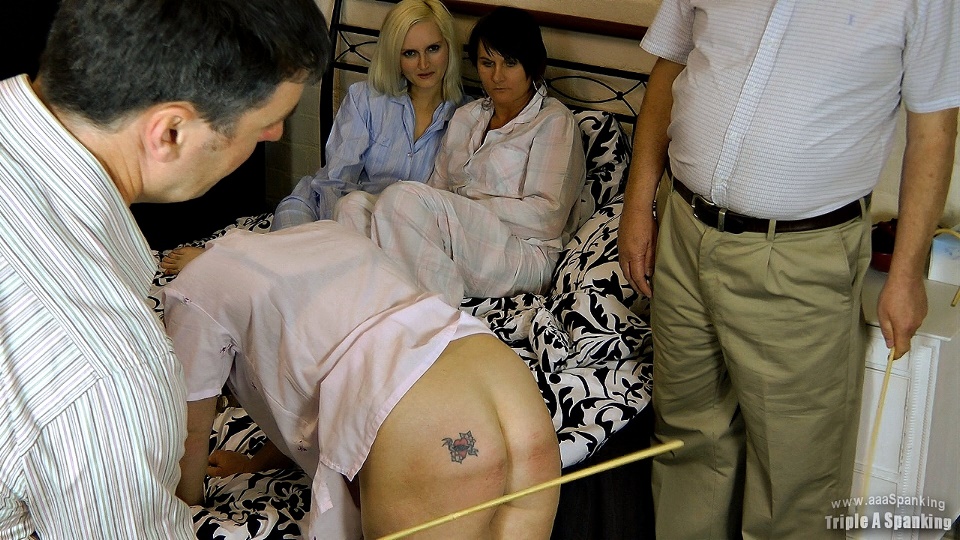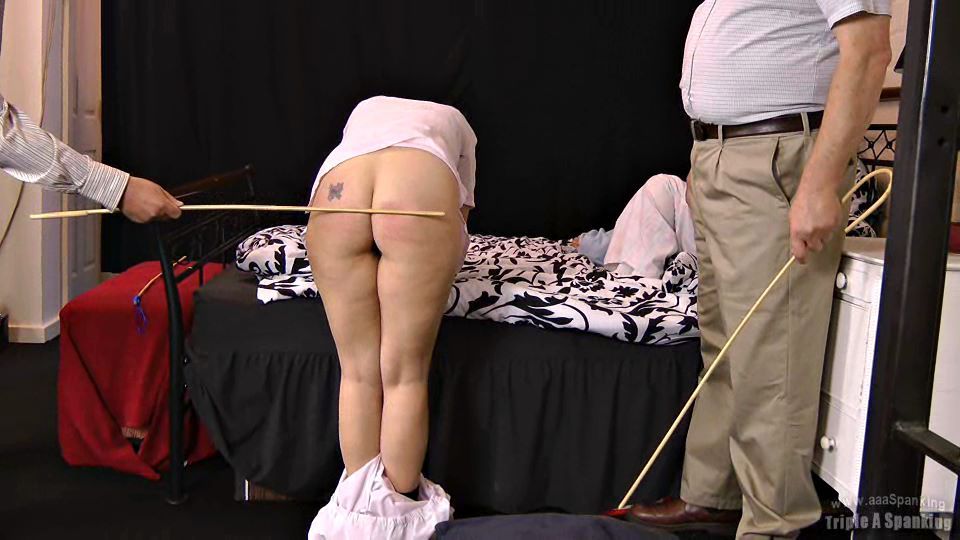 My favourite thing about double canings, quite aside from being the center of TWO tops' attention, is the capacity for rapid-fire delivery of strokes without losing any force or accuracy. It's lovely. Well, not lovely so much as an overwhelming deluge of sensation, but intense like standing under a waterfall, and very, very hot.
I don't think Emma is inclined to agree: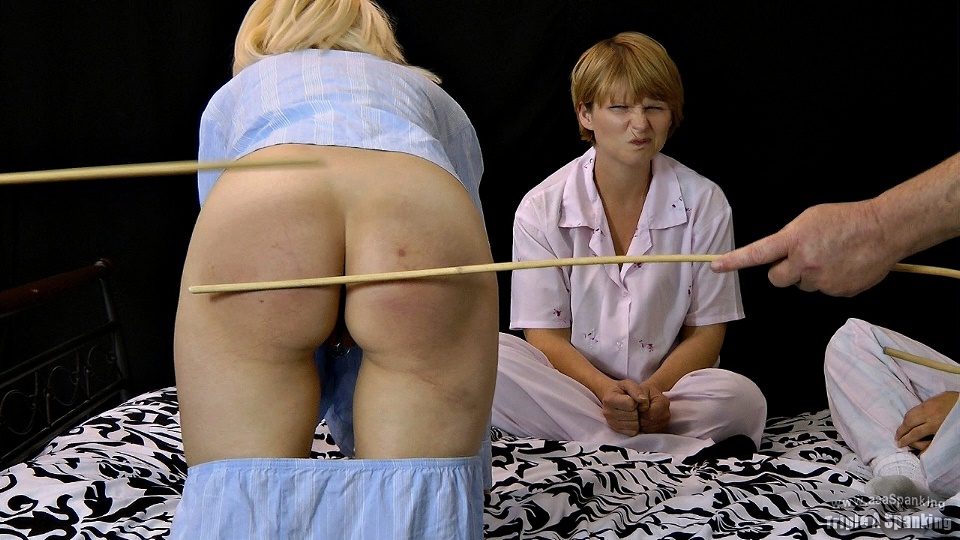 Comments