Posted at 01:19 on 28 Jan 2015 by Pandora / Blake
Our sponsored caning fundraiser to fight against UK porn censorship has now raised 1400 - thank you so much to all who have donated so far! But we aren't stopping there. All proceeds raised (and I mean literally all - we aren't keeping a penny) will go to Backlash, who campaign against laws that restrict sexual freedom - and maintain a legal fund to help defend those prosecuted under such laws.
No UK fetish porn producer can afford an expensive court battle. We are all small independent businesses operated by solo kinksters or couples, working from home and barely making a living after the costs of running a website. Any producers affected by these regulations will desperately need Backlash's support - and it's up to us, the kinky community, to help ensure Backlash have the resources they need.
Encouraged by the amazing support we've received so far, we are continuing to promote the campaign and are adding new stretch goals. Every pound will help in the battle against the UK's draconian new censorship of consensual kinky porn.
Glamour bondage producers Restrained Elegance - whose work depicting consensual bondage with gags has been criminalised by the new regulations - are joining me and Nimue Allen in taking a stand against them. They have added some tempting new perks to the fundraiser, and your donation can now earn you a three month or a year-long subscription to their high-end barefoot rope and metal bondage website, which boasts the highest production values I have ever seen from an independent porn site.
Restrained Elegance is co-owned by founder Hywel Phillips and his wife Ariel Anderssen, who is known in the spanking scene as Amelia Jane Rutherford. Ariel has bravely volunteered her bottom to increase the number of cane strokes on offer. Thanks to the first thousand pounds raised, Nimue Allen and I are now taking 50 strokes each. For every 10 thereafter, the strokes will be shared by Rosie Bottomley and Ariel Anderssen. So if you want to see Ariel and Rosie take their share of cane strokes, get donating!
As an added bonus, we have two new rewards to offer if the fundraiser reaches our stretch goal of 2000.
Firstly, if we make it to two thousand, Hywel and Ariel will release a never-before-seen 24 stroke judicial caning film which they shot last year with Michael Stamp. This is a real treat - Ariel very rarely has the opportunity to take cold canings, as her rigorous schedule as a professional model and actress means she has to be careful about marking. Here are some screengrabs from this film to whet your appetite:
As if that wasn't enough, Michael Stamp, the owner of Bars and Stripes, has offered to donate a film of his own if the campaign reaches the 2000 mark, starring his gorgeous partner Zoe Page as you've never seen her before...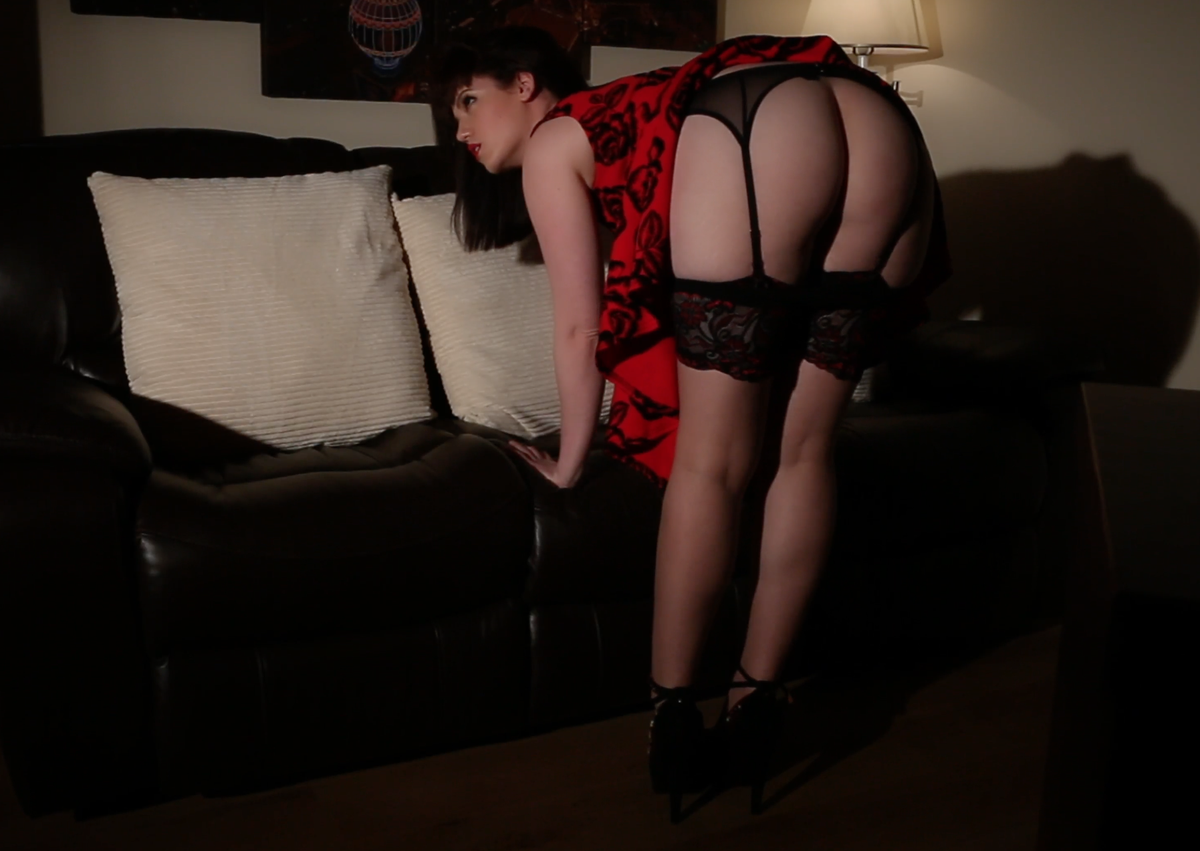 The film is brand new, and will premiere at the British Fetish Film Festival next month. Michael describes it as a study in the anticipation a submissive feels before an impending punishment. He explains, "We pondered over whether to do it or not as Zoe makes her living being a Domme and has always shied away from any public portrayal of her in a submissive role, but she was all for it. We wanted to make a sensuous film about the spanking genre, and decided in the end that it would do no harm for her to be seen, at least in a one-off way, as a sub." Zoe has never been seen in a submissive role on film before - so if you're as tantalised by this idea as I am, please chip in and help us achieve our stretch goal of two thousand pounds!
Comments