Posted at 15:30 on 13 Oct 2015 by Pandora / Blake
When the new porn laws came in last December, criminalising the distribution of material depicting sex acts such as facesitting, female ejaculation, watersports and spanking or BDSM that leaves lasting marks, the first person I called was Myles Jackman. Over brunch, he provided invaluable advice regarding how I should proceed with my porn site Dreams of Spanking, which was strongly affected by the new legislation. Since then he has taken on responsibility for handling my Ofcom appeal, provided support countless times as a volunteer for Backlash, and been on the end of the phone during the most stressful periods of my investigation by ATVOD, the new UK video on demand regulator. Almost all of this support has been provided free of charge.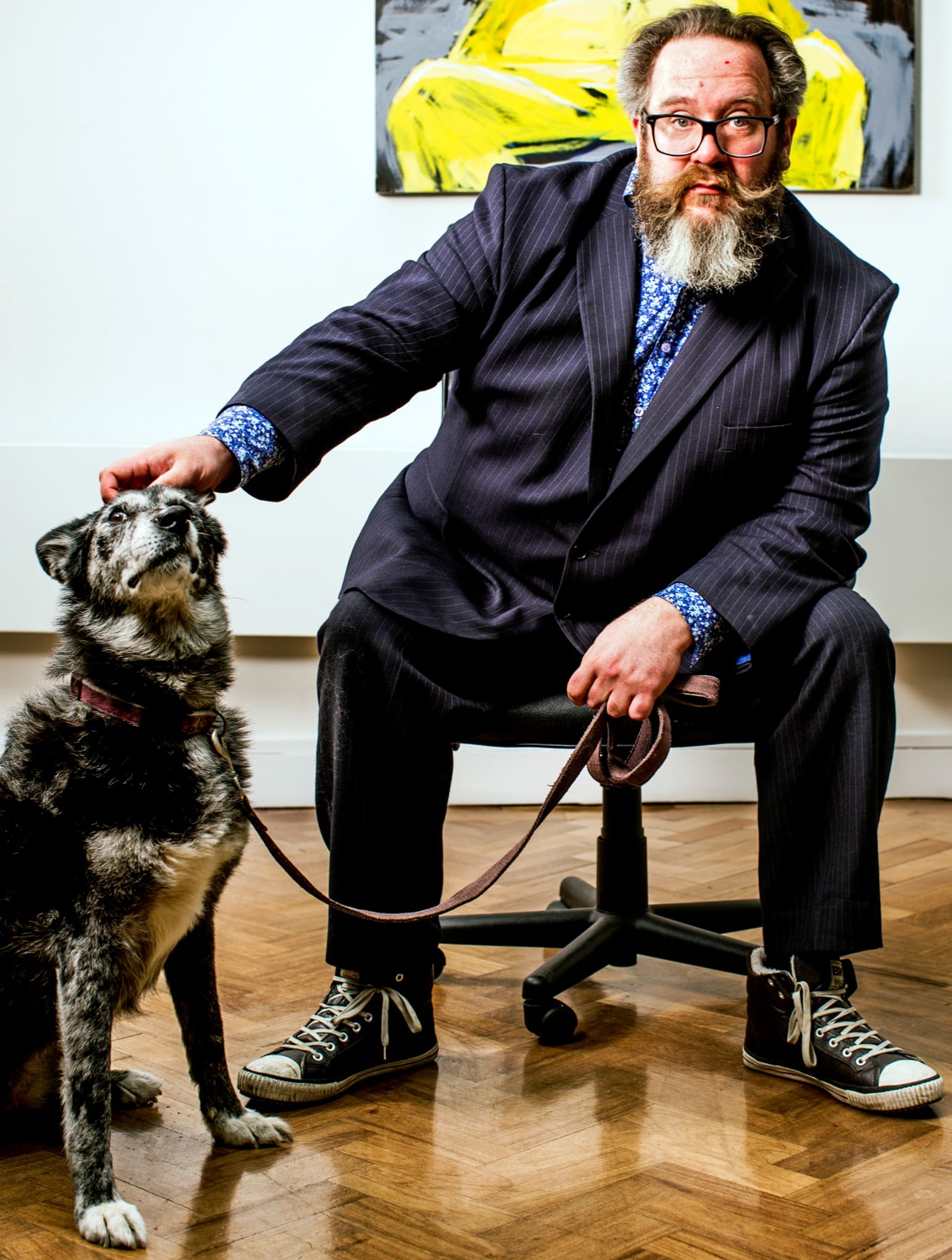 Myles is a tireless campaigner defending sexual liberty in the UK, and many individuals who have been charged with consensual adult pornography offences, or facing family or employment law issues on the basis of their sexual preferences have benefited from his pro bono legal advice. He has dedicated his career to challenging the legal framework through which sexual morality is constrained in the UK, and he specialises in privacy and freedom of expression issues, especially for members of the BDSM and queer communities, sex workers and people in the adult industry.
In 2012 Myles represented Michael Peacock in a landmark obscenity trial, winning a breakthrough Not Guilty result for distribution of BDSM material, and setting a new case precedent for the arcane 1959 Obscene Publications Act. This was also the first time a lawyer granted permission to have a criminal trial live-tweeted - transparency, public awareness and social media have always been crucial parts of Myles' activism. The same year, he achieved another ground-breaking Not Guilty verdict, this time for Simon Walsh, who was charged with possession of extreme pornography under the 2008 Criminal Justice and Immigration Act, AKA the "extreme porn" legislation. This time, he obtained permission to live-tweet the trial himself. That same year, Myles was awarded the Law Society's Junior Lawyer of the Year Excellence Award the same year (2012) for his legal work representing sexual subcultures.
Last month, a remarkably personal profile of Myles and his work was published in the Guardian's law pages by journalist Edward Docx, who had been closely following Myles for nearly a year. This article not only gave a thorough background to Myles' campaign to defend sexual freedoms in the UK, it also revealed the extent to which his pro bono legal work and unpaid activism left him in a precarious financial position, and at risk of becoming homeless.
Anyone who has been criminalised or discriminated against as a result of consensual adult sexual activity stands to benefit from Myles' work, and he has always been incredibly generous with his time to those in need. To sustain his activism and pro bono legal advice, he has now launched a crowd-funding appeal via Patreon, inviting supporters to pledge amounts from $1 to $150 per month to help fund his ongoing work.
Although Myles is based in the UK, there is no British website which supports recurring monthly donations for social campaigns. So dollars it is. A donation of just one dollar a month (equivalent to 66p) will help Myles pursue his goal of Judicially Reviewing the extreme pornography legislation, as well as his cutting-edge work representing defendants charged with obscenity offences, and advocating for privacy and freedom of expression. If you care about fighting censorship and defending sexual freedom in the UK, please take the time to visit his Patreon page, and pledge whatever you can afford. You'll be helping Myles help all of us.
Comments