Posted at 12:01 on 25 Nov 2015 by Pandora / Blake
Well, I'm safe and sound in Australia. For a long haul flight, my journey went pretty smoothly. I did three 7-8 hour legs via Dubai and Brunei, with a couple of hours at each airport. It broke the journey up nicely and gave me some changes of scenery (although not much; all airports look more or less alike, and neither of the ones I passed through let transit passengers leave the building and breathe the outdoor air). Plus Brunei airport had free wifi, which put it in my good books forever.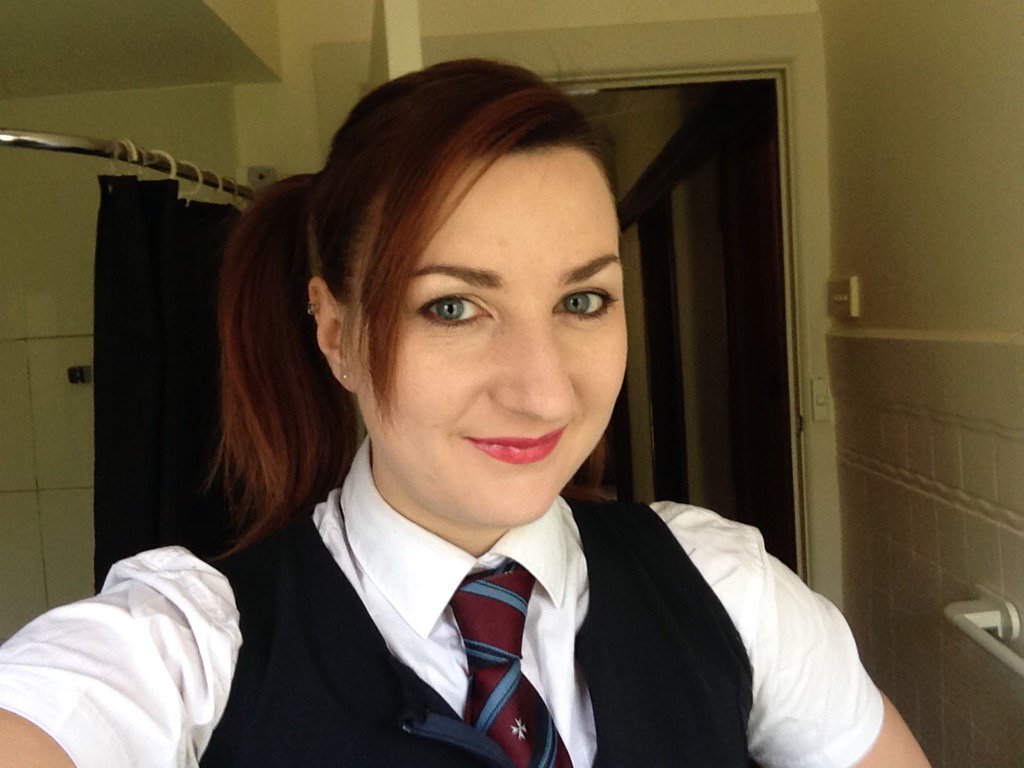 Schoolgirl reporting for detention in Melbourne. No, this isn't what I wore on the plane.
I got lucky and landed on flights that weren't booked out, so I got to spread out onto the free seat next to me on all three flights, and on the final one I had the whole middle row to myself. Bliss! Overall I managed around eight hours sleep during a twenty four hour journey, which isn't terrible, but I arrived in Melbourne at 5.30am and so my first day here was pretty much the longest day ever. Helena was very strict with me, and ordered me to stay awake and push through until a normal Melbourne bedtime, to try and reset my body clock. Depriving myself of sleep feels, for an insomniac, like the most self-destructive thing ever, but she was right, and after a week here I'm finally sleeping through the night - and even managed a lie-in this morning!
Melbourne has extended me the warmest of welcomes, wowing me with dazzling sunny heat on both of my first two days. This lulled me into the false sense that Melbourne weather was like, say, LA weather - until the day of the "welcome to Australia" garden party Helena was throwing for me came round, and without any warning it was suddenly rainy and freezing. Melbourne weather is proverbially changeable, to the extent that (unlike in the UK) people don't even comment on it any more. The shifts are so fast and unpredictable that there's no point trying to keep track of them. You observe that a morning so chilly you were reluctant to get out of bed has transformed into a blazingly hot day, and people just shrug and just say, "Welcome to Melbourne".
Today has been a day unlike any I've ever experienced before, weather-wise; 40km winds strong enough to blow washing off the line and send garden furniture skittering across the patio, grey cloudy skies, but warm, with 33°C air blowing in from the desert. The low pressure and the heat are making my fingers swell and my head feel heavy.
I'm so used to not getting enough Vitamin D, to the UK consensus that getting outdoors and feeling the sun on your skin is good for your complexion, your energy levels and your mood, that it's weird to realise that here, the sun isn't a friend - it's an enemy. I haven't got sunburned yet, which is lucky given I've been for a few walks in the heat without wearing sunscreen, but I've been warned off doing any sort of deliberate sunbathing, given the lack of ozone layer and high radiation levels. So moody days like today are safer than the sunny ones, with their tempting bright warmth and deep blue skies, like a beautiful, deadly trap.
But fascinating as Melbourne weather is, I know that's not what you're here for. I'm pleased to report that my first week in Australia has involved satisfying amounts of spanking and other kinky, sexy fun. Highlights so far:
Plus there's been brunch with friends, chats and swimming at the pool, drinking ginger beer in rooftop bars looking out over the city, pho, sitting round the firepit in Helena's garden talking until we can't keep our eyes open any longer, walking the dog, cooking and eating delicious foods, sitting on the porch at night listening to the cicadas and drinking herbal tea, exploring Melbourne on the tram and train, listening to feminist essay readings, watching glittery drag performances, and forging fast friendships. I love the vibe here, the relaxed neighbourhoods, the single-storey buildings, the vegetarian cafes, the urban decay, the graffiti and the soothing public transport. It's lovely to arrive in a new city and already have friendships, keys to the queer, kinky, sex working community that give you immediate access to all the best people.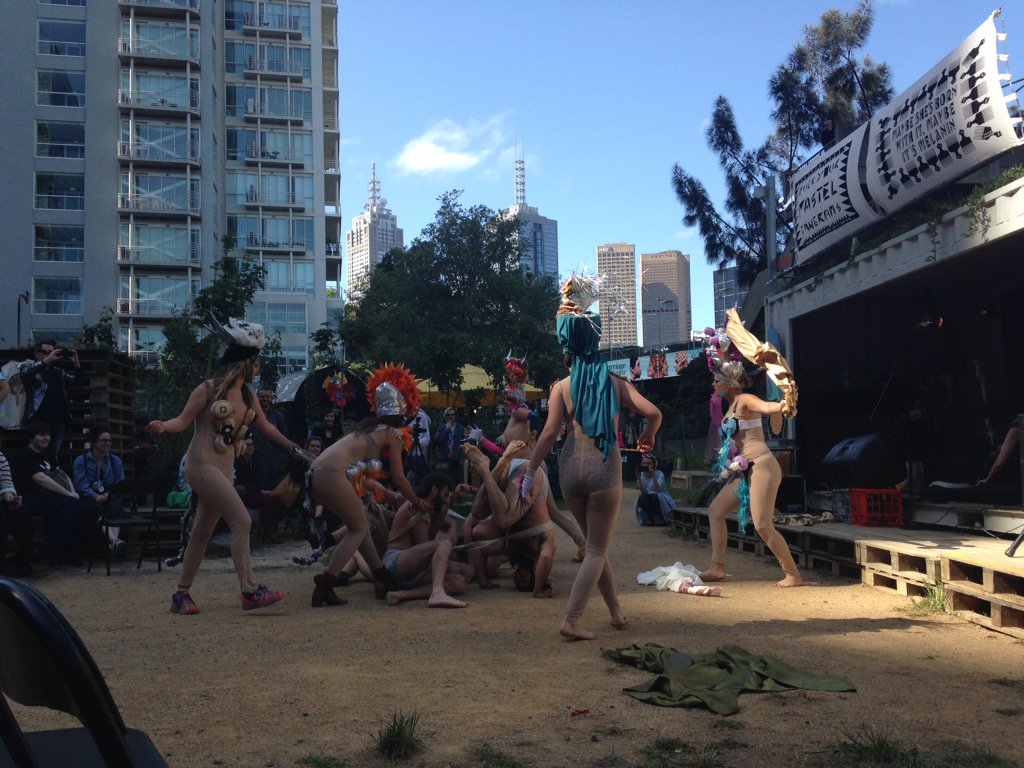 Tomorrow I'm flying to Sydney for the Perv Queerotic Film Festival, where I'll be judging the Short Film Competition, seeing the rest of the screenings, going to the queer play party on Saturday night and attending the Coming Out Like a Porn Star book launch and panel discussion on Sunday. The Melbourne launch took place just before I arrived last week, so everyone I know has been talking about it constantly and I've been trying not to feel too jealous. I'm so glad I'll get the chance to see it in Sydney!
I'm offering 121 spanking sessions in Sydney and Melbourne, and from next week I'm also available for more double sessions with Helena May. Words cannot do justice to the incredible energy, generosity and emotional intelligence of this amazing woman. We've known each other for years, and have been spanking each other for most of it. She is quite simply an expert spanking practitioner, one of the best in the world, and her input has been an invaluable part of my own journey as a spanking switch. Our roleplay chemistry is crackling and playing with both of us at once is a beautiful, hilarious, exhilarating time. Send me an email if you want to join our play - we'd love to meet you.
Comments