Posted at 20:05 on 22 Feb 2015 by Pandora / Blake
I'm sitting on a sore bottom to type this on the train home from visiting Hywel Phillips and Ariel Anderssen. We've just filmed mine and Ariel's sponsored canings for Backlash UK, as part of our 10-a-stroke fundraiser which raised 3836 to help Backlash fight the new UK porn laws.
Nimue Allen was the first to take her caning, and she tweeted photos of her welted bottom after 50 cold cane strokes on Friday... which just served to make me more nervous. Thanks to the generosity of our funders (said through gritted teeth!) I was due 50 strokes and Ariel 25 strokes. I kept on waking up last night and was had to give myself a stern talking-to to stop myself getting all strung out with nerves.
After 50 stroke charity caning! Rather tired now and enjoying snuggles with The Boss. @backlashuk @pandorablake pic.twitter.com/LstZgouV3g

— Nimue Allen (@NimueAllen) February 20, 2015
Hywel offered his services as camera operator, which is good because he makes beautiful films, and I was very very excited when my lovely boyfriend/dom/partner-in-crime D agreed to administer my caning. 50 strokes would be the most he had ever given me in one go, and I was ridiculously excited. (And nervous.) That just left finding someone to cane Ariel...
Luckily, giving a caning is one of the most reliable ways to make me want to take one, and Ariel much prefers to be punished first rather than having to watch and wait her turn. So we agreed that I would cane her, and then D would cane me, and Hywel would film it all.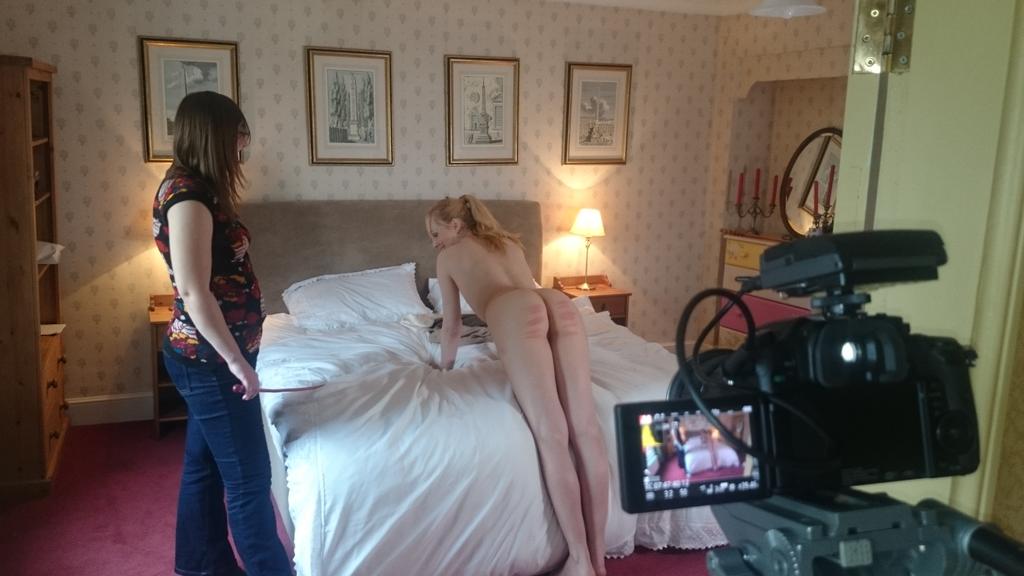 Ariel was nervous about being caned as herself, out of character, and she struggled with the first few cold strokes - but as the caning progressed she started to relax into it, and I stopped frequently to provide encouragement and rubs. There may also have been some giggling.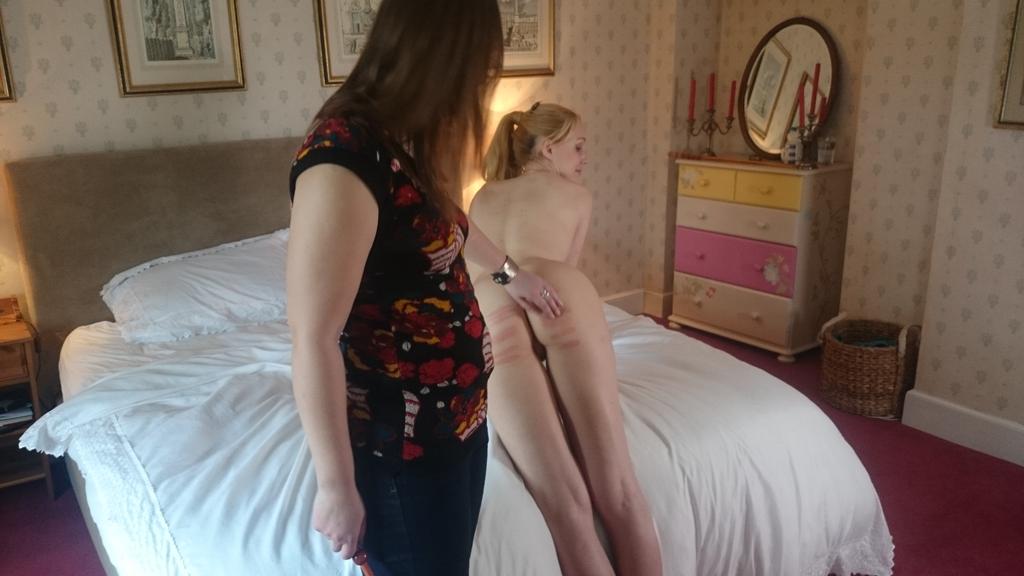 She was very brave, and after twenty five hard strokes she had the welts to show for it.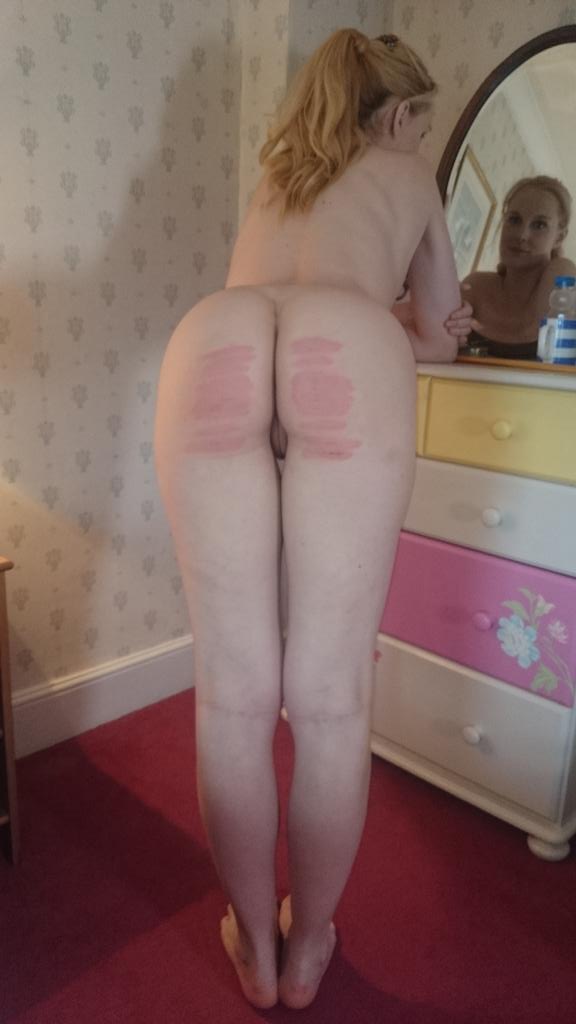 Ariel is a professional nude model, and so not only has she donated her time and energy in taking this caning to the fundraiser, but she's also having to take time off her paying job while she waits for the marks to heal.
Then it was my turn.
Beforehand, my nerves were manifesting for some reason as anxiety about whether D - an accomplished and very sexy top, but not a CP nerd in the same way I am - would be confident delivering something as precise and as potentially risky as an extended hard caning. It turned out I needn't have worried. He was accurate, reassuring, built up the level gradually, and overall was more than hard enough to satisfy my slightly mad desire to be pushed as much as possible. I also enjoyed our banter and communication during the caning, his gentle rubs and kisses, and looking back at him over my shoulder to see a very sadistic twinkle in his eye. That look melts my heart. Well, it melts something.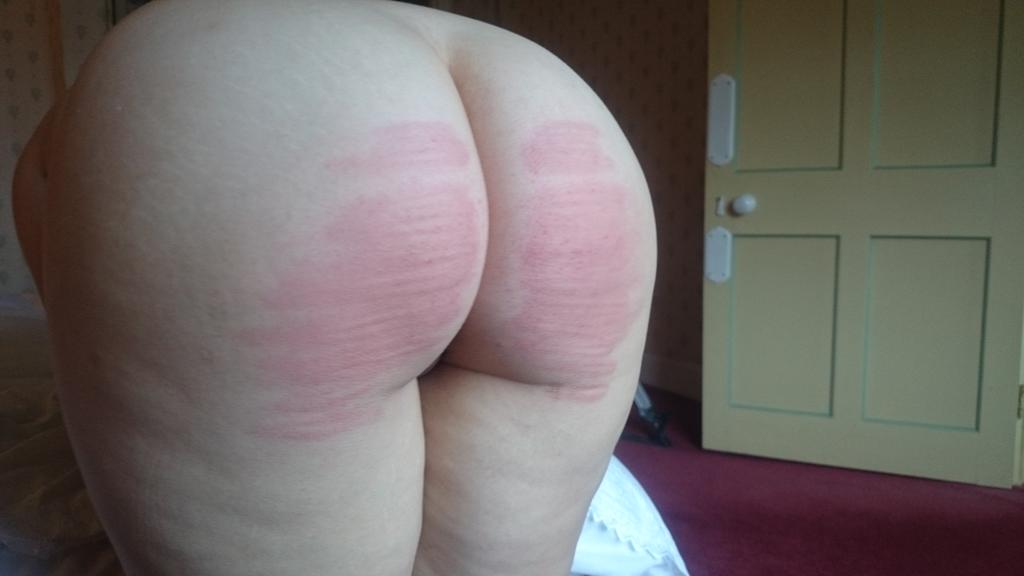 After taking my 50 cold cane strokes I was flying high and totally in lust with D, finding it hard to keep my hands and eyes off him. I have to restrain myself until we get home, though. Meanwhile Ariel served us a delicious lunch, we shared the chocolate cake we'd brought, and we spent some lovely time chatting before our train home.
I feel happy and satisfied about fulfilling the commitments we made for our fundraiser, and I'm looking forward to posting the finished films online. We'll release each film individually, and once all ten (!) sponsored caning films are up I'll edit together a mammoth caning compilation so you can download them all in one go. The films will be released under Creative Commons, which means they'll be absolutely free, even if you didn't contribute to the fundraiser. However, you can still donate to Backlash UK here, and I would strongly encourage you to do so if you can. Every little helps, and the fight is far from over - this is the only the beginning of our campaign to resist government censorship and win back our right to freedom of expression.
Changing the world one cane stroke at a time.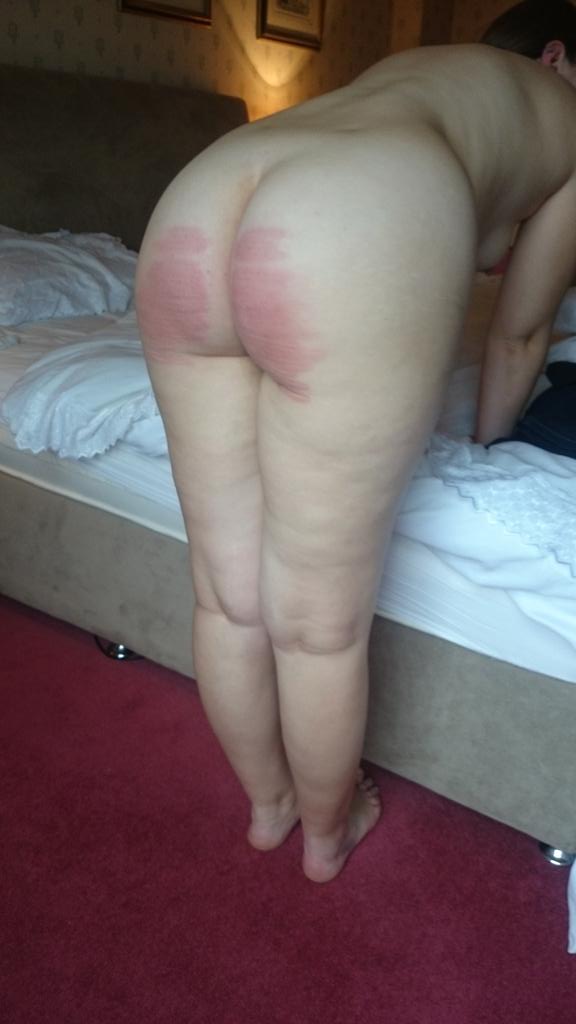 Comments