Posted at 15:44 on 13 Feb 2015 by Pandora / Blake
I'm still reeling from the news. Thanks to our 105 generous funders, we raised a whopping 3836 for Backlash, and the money was transferred to their account yesterday. I met with David last week and he tells me the cash will be invaluable for funding legal support for producers affected by the UK porn legislation (which might well include yours truly).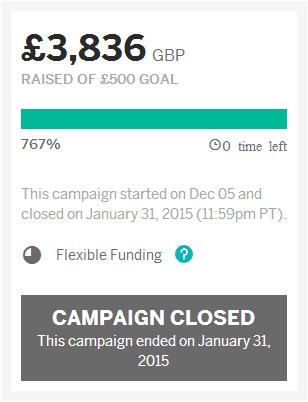 I want to extend a personal thank you to each and every person who supported our sponsored caning campaign - whether by donating, sharing the link or writing a newspaper article. I had no idea when I launched this campaign that it would turn into such a wild success, and it's heartening to learn how many people in the UK and worldwide support the stand we're taking against this unjust attempt to censor our freedom of expression.
I'm so grateful - and hopefully that thought will help me stay brave when I'm bending over for fifty hard strokes of the cane...
This campaign has sponsored a total of 383 cane strokes for me and my friends, which will be divided among our brave volunteers as follows (taking into account each spankee's limits):
Thanks so much to Rosie Bottomley, Ariel Anderssen, Alex Reynolds, Slave L, Jilly Boyd, Vincent Brennan, Adele Haze and Sarah T-girl for being willing to put their bottoms on the line to help fight censorship!
As for that last 6 - well, it won't stretch to a final cane stroke, but perhaps it's enough for a few hand smacks at the end.
The canings will be filmed at different times and in different places over the next month. Mine is scheduled for 22 February - I'm administering Ariel's caning first, with Hywel Phillips behind the camera, and then D is administering mine! We'll release the caning films individually as and when they're ready, and then after they've all been filmed and uploaded, I'll combine them all in a single caning film of epic proportions.
I'm excited, nervous and still totally overwhelmed by the staggering success of our little fundraiser. Thank you all for giving a shit. You are the best.
Comments