Posted at 12:56 on 22 Sep 2016 by Pandora / Blake
What are you doing next Tuesday evening? I'm going to the cinema, and I'd love you to come too. The Naked Truth Film Club are hosting an exclusive screening of Respectable - The Mary Millington Story, followed by a discussion and Q&A. I'll be speaking on the panel along with Simon Sheridan, the film's director, and guests Jerry Barnett and Linsey Dawn McKenzie.
This documentary has been described as "genuinely compelling" by BBC Radio London, and is showing at 6pm on Tuesday 27 September at the Prince Charles Cinema, Leicester Square, London. It should be a fascinating springboard for a conversation about the adult industry, slut shaming, and the ongoing attempts of those in power to suppress our sexual freedom; and there are free tickets available for anyone supporting me on Patreon.
In the 1970s there was a pretty English girl-next-door who personified 'glamour'. Her rise to the top was meteoric, controversial and scandalous. Mary Millington's fame brought her a lavish lifestyle and an affair with the Prime Minister Harold Wilson. But her success had its pitfalls. Persecuted by the authorities, police corruption and tortured by self-doubt, she died at the height of her fame in August 1979 at just 33. Mary's life unfolds as a capricious tale of seventies' Britain, documenting a young woman's courage and determination as a trail-blazing sexual liberator, but thwarted by a society too morally conflicted to accept her.
To support my own political efforts towards sexual liberation and decriminalisation of the sex industry, The Naked Truth Film Club has very generously offered to reward anyone supporting me on Patreon with a free pair of tickets to the screening. So if you aren't already supporting my sexual freedom campaign, now's your chance - become a patron and bag yourself two tickets to the film on Tuesday. And if you've already pledged, just drop me an email to see about claiming your tickets. Perhaps I'll see you there!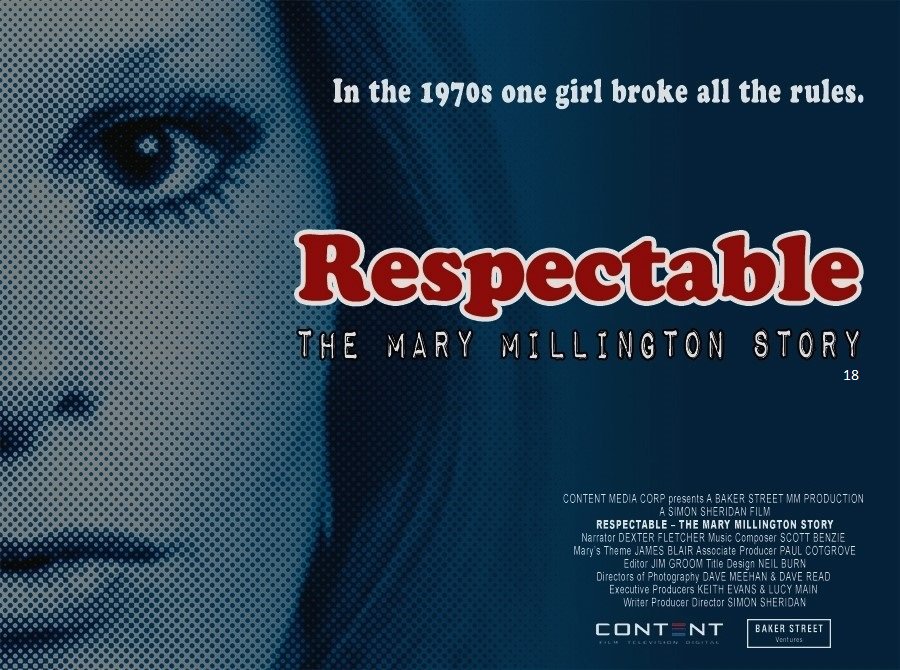 Comments