Posted at 11:29 on 21 Nov 2017 by Pandora / Blake
Photo courtesy of Wriggly Kitty
The only place where the smartest and hottest sex bloggers are featured under one roof every month. Whether you're looking for sex journalism, erotic writing, relationship advice or kinky discussions it'll be here at Elust. Want to be included in Elust #101? Start with the rules, come back December 1st to submit something and subscribe to the RSS feed for updates!
~ This Month's Top Three Posts ~
He's Out of My League - Fire and Honey
Pink Hair, Don't Care! - Candy Snatch Reviews
I'm a feminist but... - The Other Livvy
~ Featured Post (Molly's Picks) ~
Pain Sluts and Brain Squirrels - Rabbit in Chains
His Car Keys - Rebel's Notes
~Readers Choice from Sexbytes ~
Raw - Illicit Thoughts
Writing About Writing
Why Financial Disclosures Matter on Your Blog - The Smutlancer
Erotic Fiction
Caught - Asrai Devin
An American Werewolf in London - Lascivious Lucy
The Spider and the Fly - Scandarella
Faithfully - Teachers Have Sex
kitten - F Dot Leonora
Body Talk and Sexual Health
Static - Mrs Fever
Over exposed? - Clear Eyed Girl
Erotic Non-Fiction
Mirror Image - Molly's Daily Kiss
Return to Position, Part 1 - The Little Red Schoolhouse
One Present Moment - Exposing 40
Edgy Morning - The Life of Elliott and All That Jizz
The Date-Aversary Continues - Pieces of Jade
The Smell, Taste and Love of Chocolate - Sexual Destinies
Poetry
-01.11.17_18:26- - dokurtybitz
Thoughts & Advice on Kink & Fetish
Asking can be sexy too! - Compass of Desire
Soaring in Space - Happy Come Lucky
Age Play - Cara Thereon
MY PEOPLE, HER PEOPLE. The FemDom ball - Pain as Pleasure
Stroke of luck - A to sub Bee
Sex News, Opinion, Interviews, Politics & Humor
Adult Content on Patreon - Pandora Blake
Censorship on Share our Shit Saturday - If Sex Matters
#SSoS Sharing for the Win - Tabitha Rayne
Thoughts & Advice on Sex & Relationships
#iTalkSex Why I Talk Sex - Isabelle Lauren
Radical Acceptance In Relationships - By Aurora Glory
So... ghosting is an acceptable thing now - Domme Chronicles
What giving a collar means to me - Jerusalem Mortimer
Blogging
Reflections on us and the blog - Master's Pleasing Bitch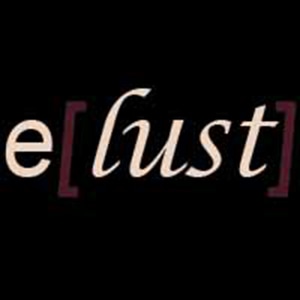 ---
If you've enjoyed reading this, you can join me on Patreon to ensure I can keep writing. Your support makes this possible.
Comments