Posted at 20:00 on 28 Apr 2017 by Pandora / Blake
A few of you expressed interest in the Open Rights Group talk on the Digital Economy Bill and age verification with myself and Myles Jackman the other week, but couldn't make it. Well, I'm pleased to announce that the whole event was recorded and the video is now available to watch:
The event was hosted at Newspeak House, a political community space dedicated to helping technologists improve the way that we make collective decisions as a country. It has regular communal meals and there's lots going on, so if you can get to Bethnal Green and this sounds like your cup of tea, I recommend looking it up.
Myles's talk was an interesting political history of the age verification policy, tracing the rise of anti-porn discourse from a Guardian article to a Conversative manifesto pledge to the Digital Economy Bill. The content of my talk may already be familiar to you if you've been keeping on top of my blogposts, but if you've not had time to read everything I recommend it as a 15 minute introduction to the UK's forthcoming censorship of legal content.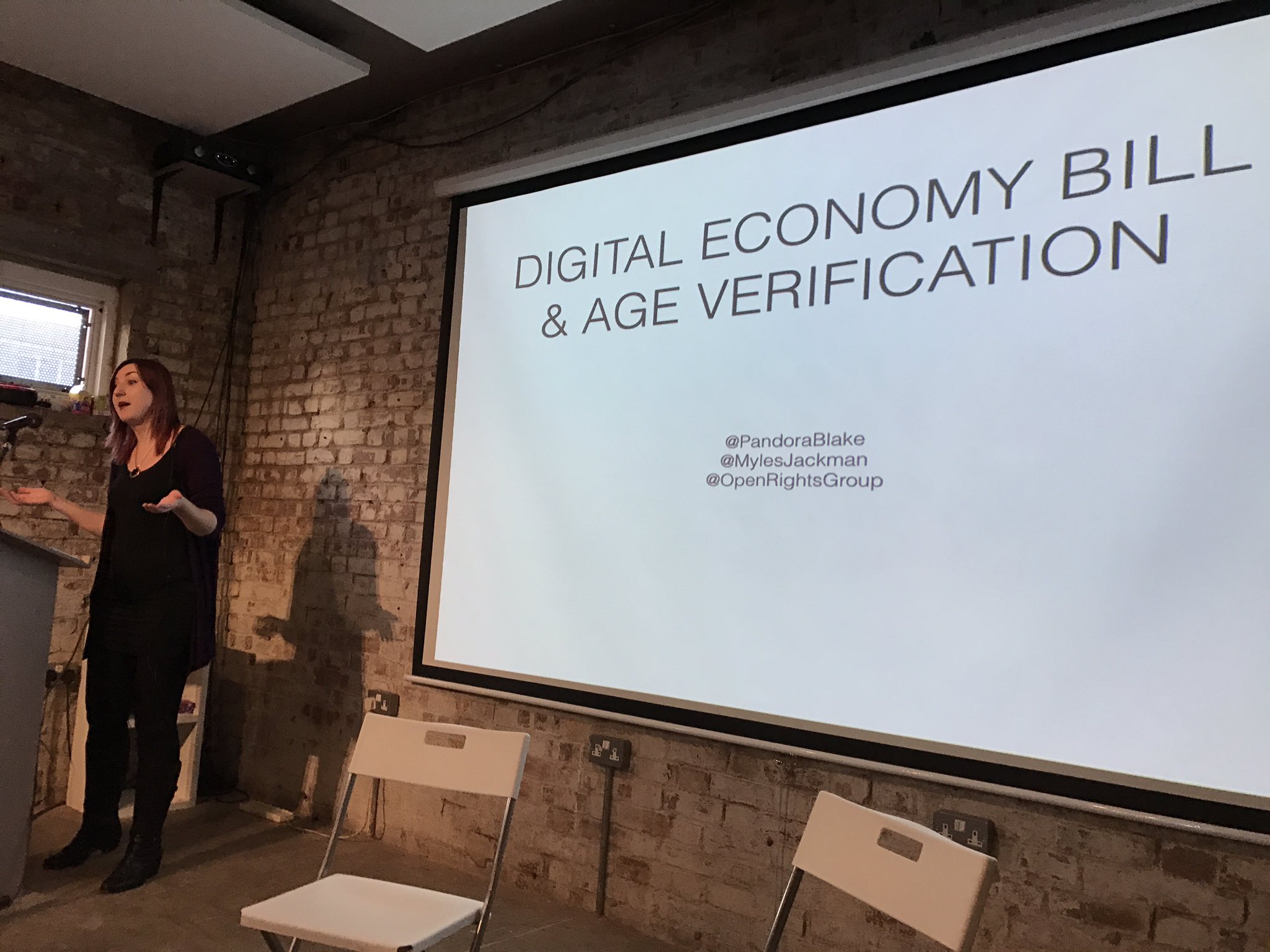 Afterwards we had a particularly interesting Q&A - Open Rights Group members are generally clued up about technology and politics, and they asked good questions. The Q&A allowed us to drill down into greater detail about the implications of the legislation, but if you have a question which isn't covered, feel free to leave a comment. It also included Myles and I riffing on a couple of potential ideas for future action to diffuse the harm done by the Digital Economy Bill... but you'll have to watch the video to find out what they are.
Comments