Posted at 09:00 on 29 Oct 2018 by Pandora / Blake
I recently had the pleasure of shooting for Triple A Spanking for the first time in several years. We filmed a 2 part spanking drama called Punished for Plagiarism and I loved it. I got to work with two male tops, both friends of mine, for the first time, and I really enjoyed the opportunity to do some hot spanking roleplay with them.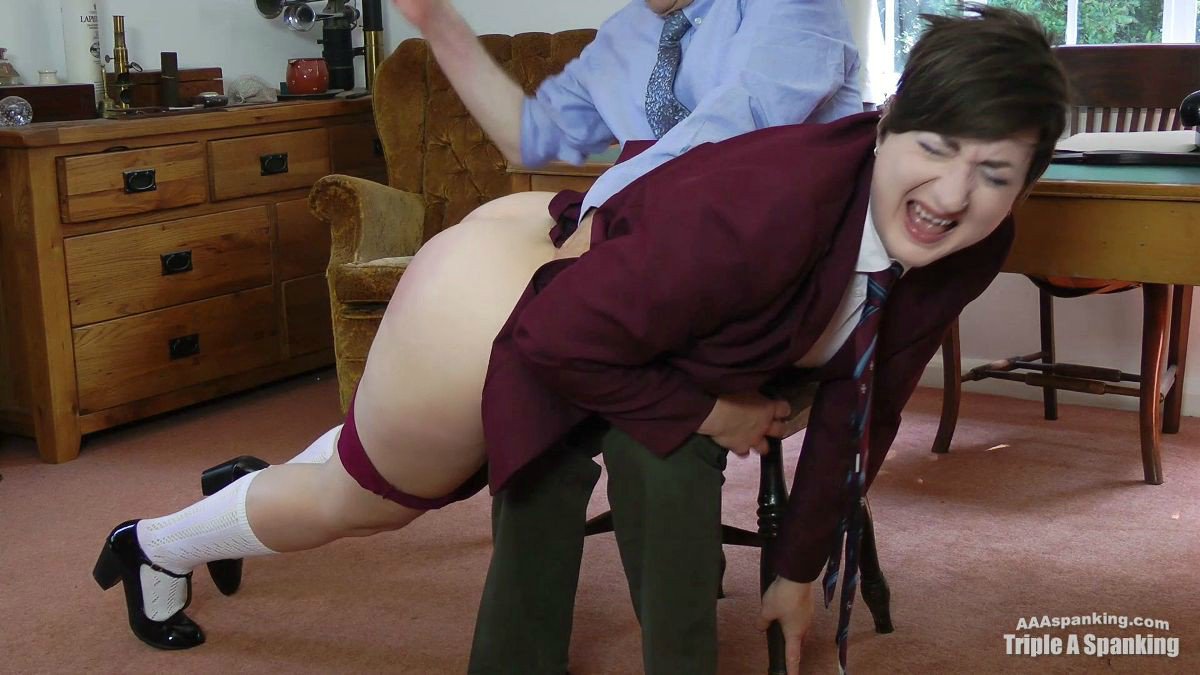 In the first part, I play a rebellious schoolgirl in trouble with the Headmaster, who accuses me of plagiaising material in a recent examination. I of course protest my innocence, claiming it was all my own work - I just have a photographic memory! - but the Headmaster doesn't believe me. Played by David Oak AKA Dodgy Dave, a good friend of mine, the Headmaster takes me over the knee for an old fashioned spanking.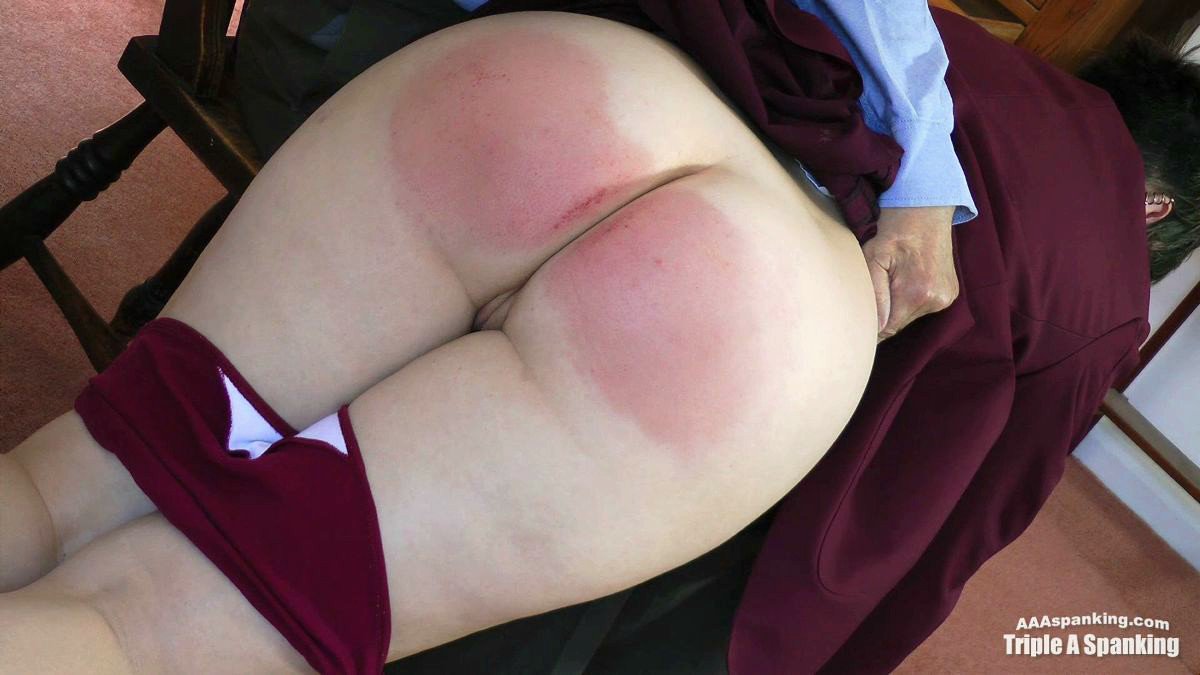 As I continue to protest, he realises I need some serious attitude adjustment, and decrees that my punishment will continue on the bare bottom. As if that wasn't enough, worse is to follow as I am bent over the desk and taught a lesson with a dozen or more hard strokes with the school's leather strap.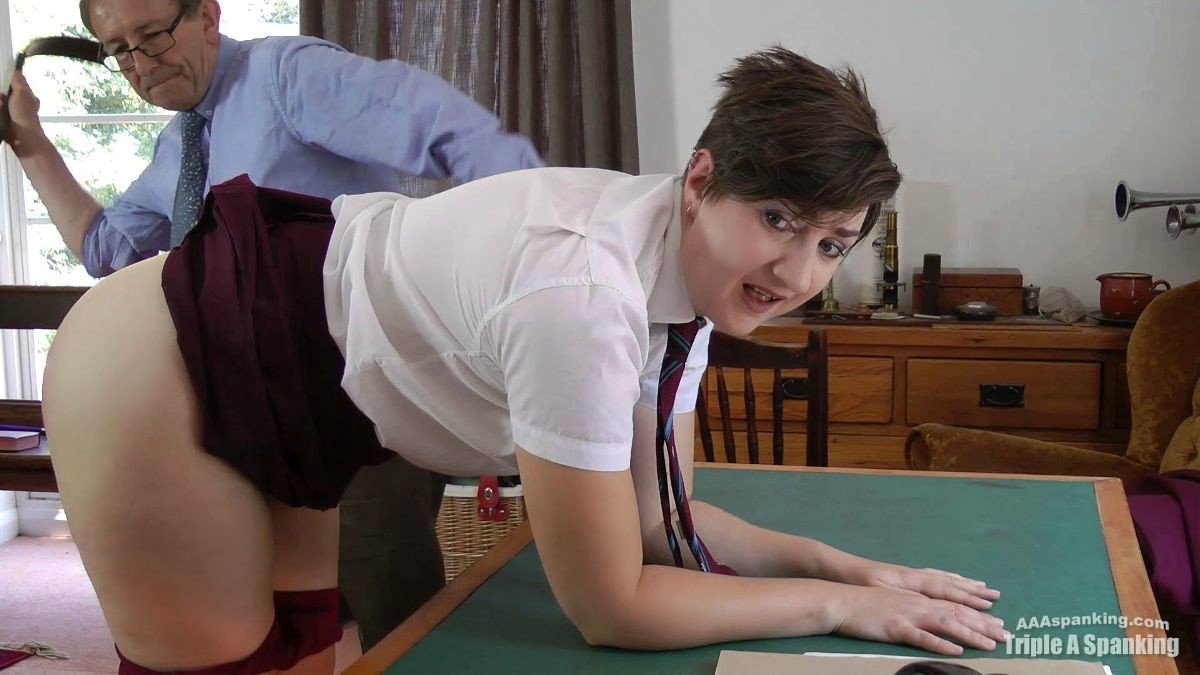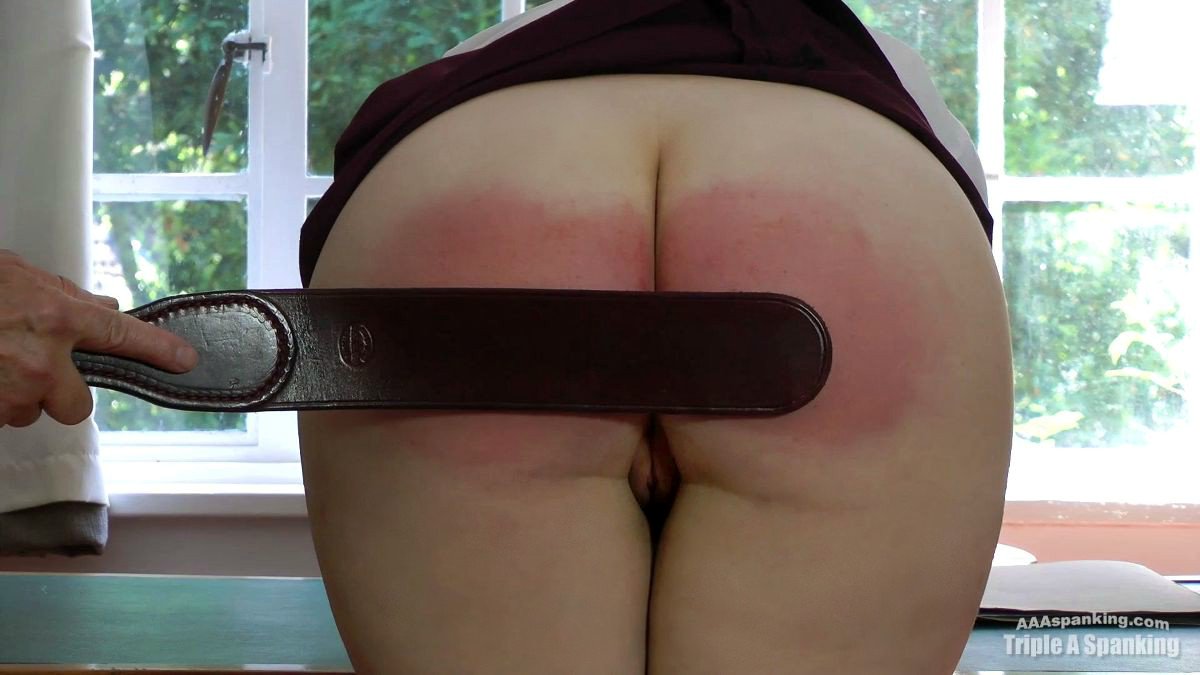 I really enjoyed working with David. We have known each other for years, and somehow hadn't done a spanking scene together until now. He is a great roleplayer, and I really enjoyed his scolding - and his spanking!
---
In part 2 I'm at home, waiting for my Daddy to come and visit me in my bedroom. I know that he will be very upset with me, as the rule in our house is that a spanking at school means a spanking at home. My father, played by John Osborne, is extremely disappointed with my behaviour, and takes me over his lap for another spanking on my already red and sore bottom.
I love Daddy/daughter roleplay and this was just perfect, with John embodying the role of the firm but fair, disappointed, kindly but strict father, to perfection. I was hamming it up in full-on spoiled brat mode, desperate for my father's approval but knowing I have done wrong.
After a sound spanking over Daddy's knee, I have to lie on the bed for his leather belt. This was a good, sound belt whipping, just the kind that I find really erotic. It was hard to take, but highly enjoyable, and I really enjoyed having a bruised and sore bottom after my punishment.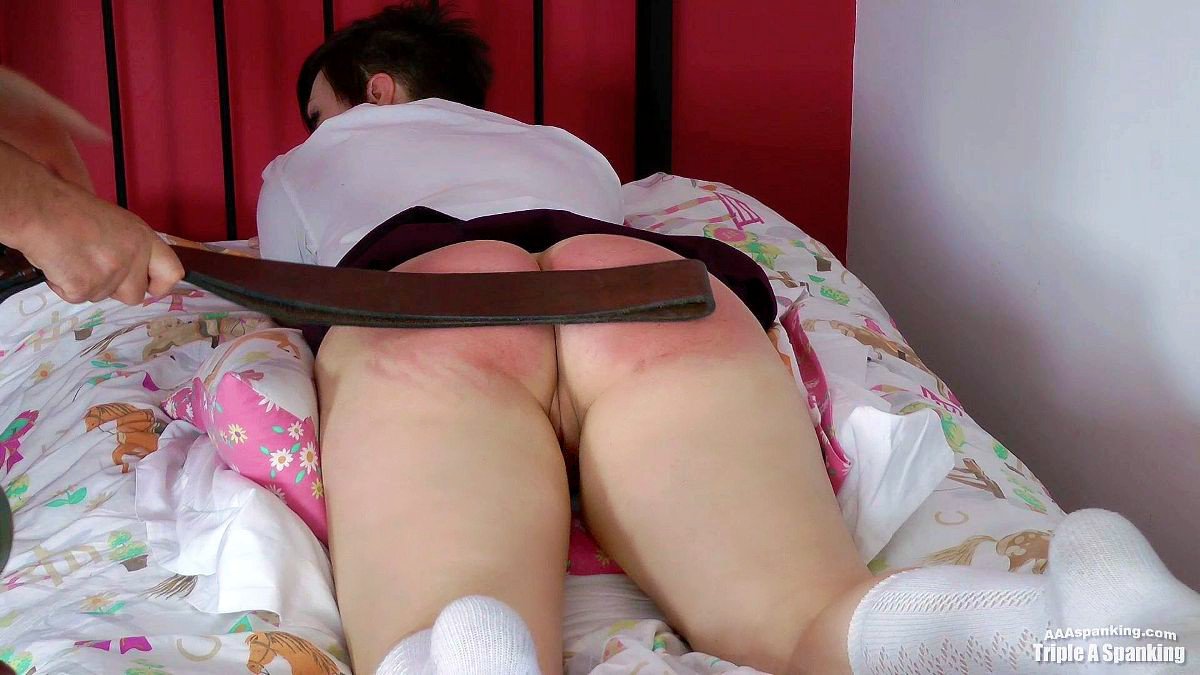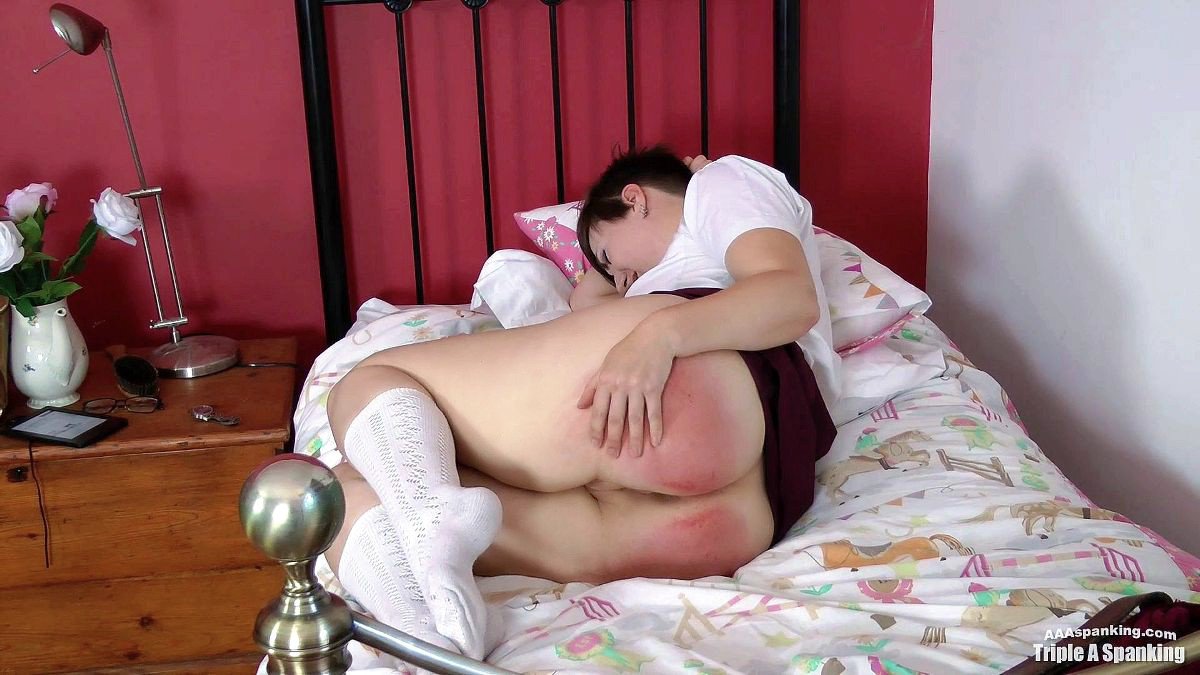 Thanks so much Triple A Spanking for having me, I really enjoyed these scenes - they struck to the heart of my spanking fetish.
You can watch both of the scenes on the site, and a membership will give you access to download both. If you watch them, let me know what you think!
Comments