Posted at 21:06 on 21 Nov 2018 by Pandora / Blake
When I first came out as non-binary I realised something strange. By coming out as genderqueer, I was telling all the people who have ever been attracted to me in porn or in person that they aren't straight after all: they're queer. Usually, people get to define their own sexuality, but sorry - that's just how it is. I'm not a woman and I'm not a man, so whatever your gender, if you fancy me, you're queer now too. Congratulations!
If you're straight, look away now because this new video with Nimue Allen is the gayest thing I have ever made.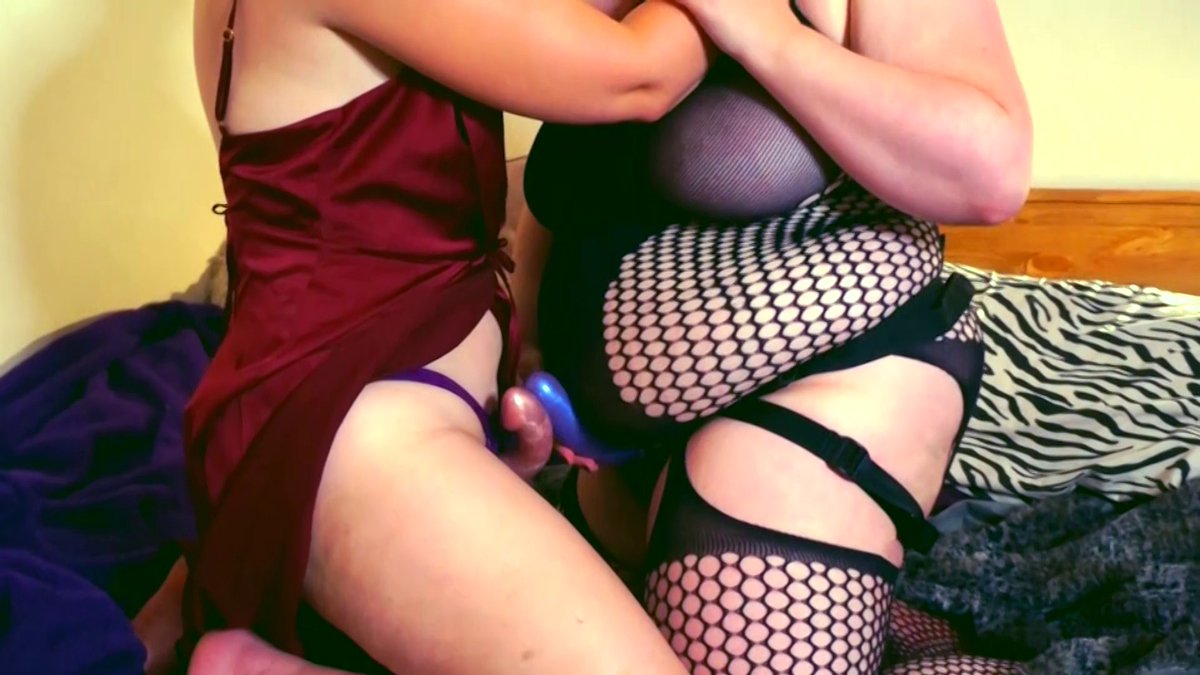 With two strap-ons and two switches, sex couldn't be more fun. This film documents the authentic queer sex that I have in private, and it's super hot from start to finish. From rubbing our cocks together, to blowjobs, titty fucking and me riding Nimue's strap-on, this is a queer fuckfest that pulls no punches.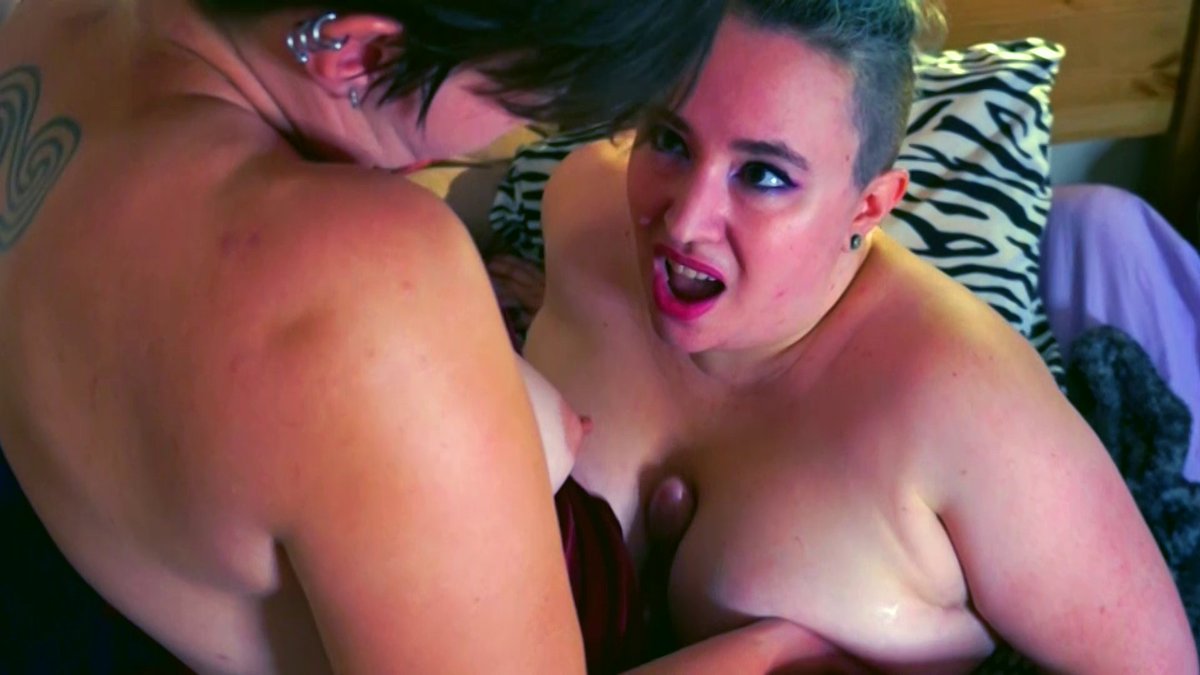 If you like BBWs with big, luscious boobs, and horny bisexual sluts who can't keep their mouths off each other's cocks, you'll like this film as much as we liked making it.
I've seen a bunch of strap-on scenes in queer porn, but I very rarely see both partners wearing strap-ons to have the gayest sex ever. And why not? This is a hole that needs to be filled.
Much like mine.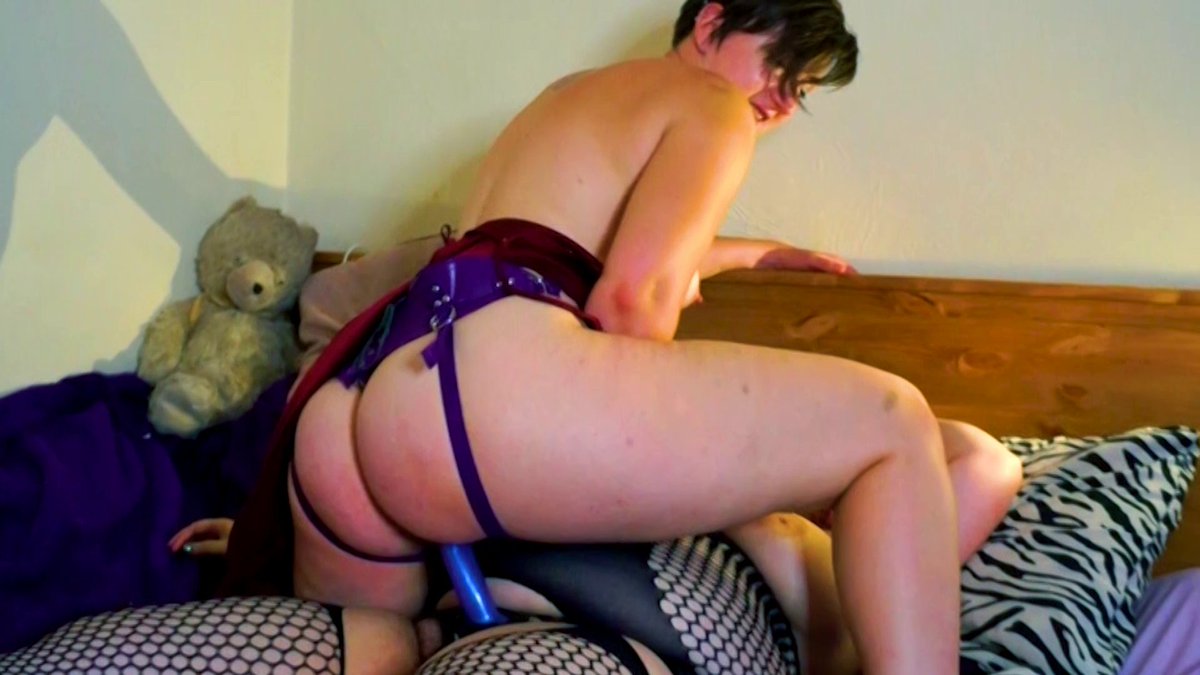 I'm very selective about who I shoot penetrative sex scenes with. So far I've only released two PIV films for Bright Desire with bisexual dreamboat Parker Marx, a couple of teasing photosets with my partner of many years, D, on Dreams of Spanking, and now this one. I'm really happy to have Nimue be the first partner to strap-on fuck me on camera. We've been close friends and play partners ever since an iconic BDSM shoot for her site Nimue's World where we discovered serious chemistry. Eight years later we're still enjoying kinky filth - and when we play in private it's super gay. I'm excited to share our real queer sex on film.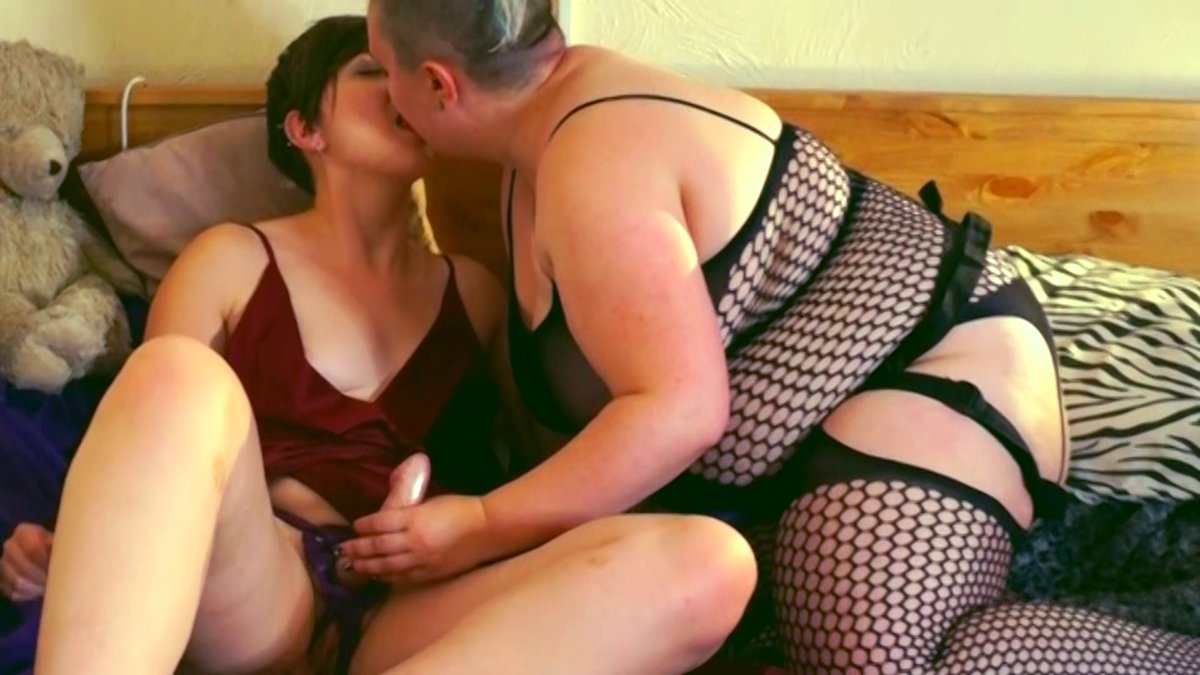 This video is a collaboration between Nimue Allen and Blake Presents, my new queer porn outlet. Buy the film on my ManyVids store - or on Nimue's, it's all good. You can watch a trailer here, and let us know what you think!
Maybe this film is way too gay to appeal to some of our fans, but we loved making it so much we don't care! And whatever your orientation, if you like watching two femmes who are really into each other having real orgasms, you'll want to see this.
Comments