Posted at 19:53 on 9 Feb 2018 by Pandora / Blake
One of the difficulties of campaigning in the arena of sex and sexuality is how difficult it is to get mainstream attention. Even when issues potentially affect the privacy and freedom of a majority of adults, most publications will post stuff related to sex as a lightweight "lifestyle" feature rather than as serious news.
So it was ground-breaking for Sky News to feature a report on the dangers of mandatory age verification, in particular the threat posed to personal privacy if MindGeek successfully establish a monopoly with their AgeID software. I watched the video as it was first broadcast live on the bus on my phone with my headphones on. It features an interview with me and - somewhat to my surprise - excerpts from my film trailers I had posted on YouTube. It's a trip to see (fully clothed) snippets from your indie porn films used to illustrate a mainstream news story - even more so when watching it on public transport!
I filmed this report with Sky a couple of weeks ago - those of you who subscribe to my Patreon will have seen the video diary I posted after the shoot. After the initial broadcast, the segment was repeated several times over the night. The story was subsequently picked up by the tabloid and local press including the Metro, Sun, Mirror, LadsBible, Nottingham Post and the Somerset Live. Whatever your opinion of Murdoch empire, this represents a significant breakthrough into the mainstream media for campaigners against age verification - necessary and valuable for getting the message out to the public, and not just to my niche corner of the kinky internet.
You can watch the video online here: Are porn companies taking advantage of new age regulations?
One aspect of the report which I wished had been phrased differently is the claim that age verification "will make porn sites lots of money" - and is therefore bad. Age verification will cost most porn sites money - the only porn company who stand to make money is MindGeek. But the problem with age verification isn't just that it will make MindGeek lots of money - although I think it's extremely dodgy for the Government to bring in a law that increases the monopoly of a dominant company - but that it risks compromising the sensitive personal data and private sexual preferences of millions of Internet users.
I was encouraged to see Sky News so sympathetic to the arguments myself and other privacy campaigners are making. I thought it was a strong piece that gets to the heart of the problem.
The independent research the Sky News team did into the AgeID privacy policy was particularly chilling: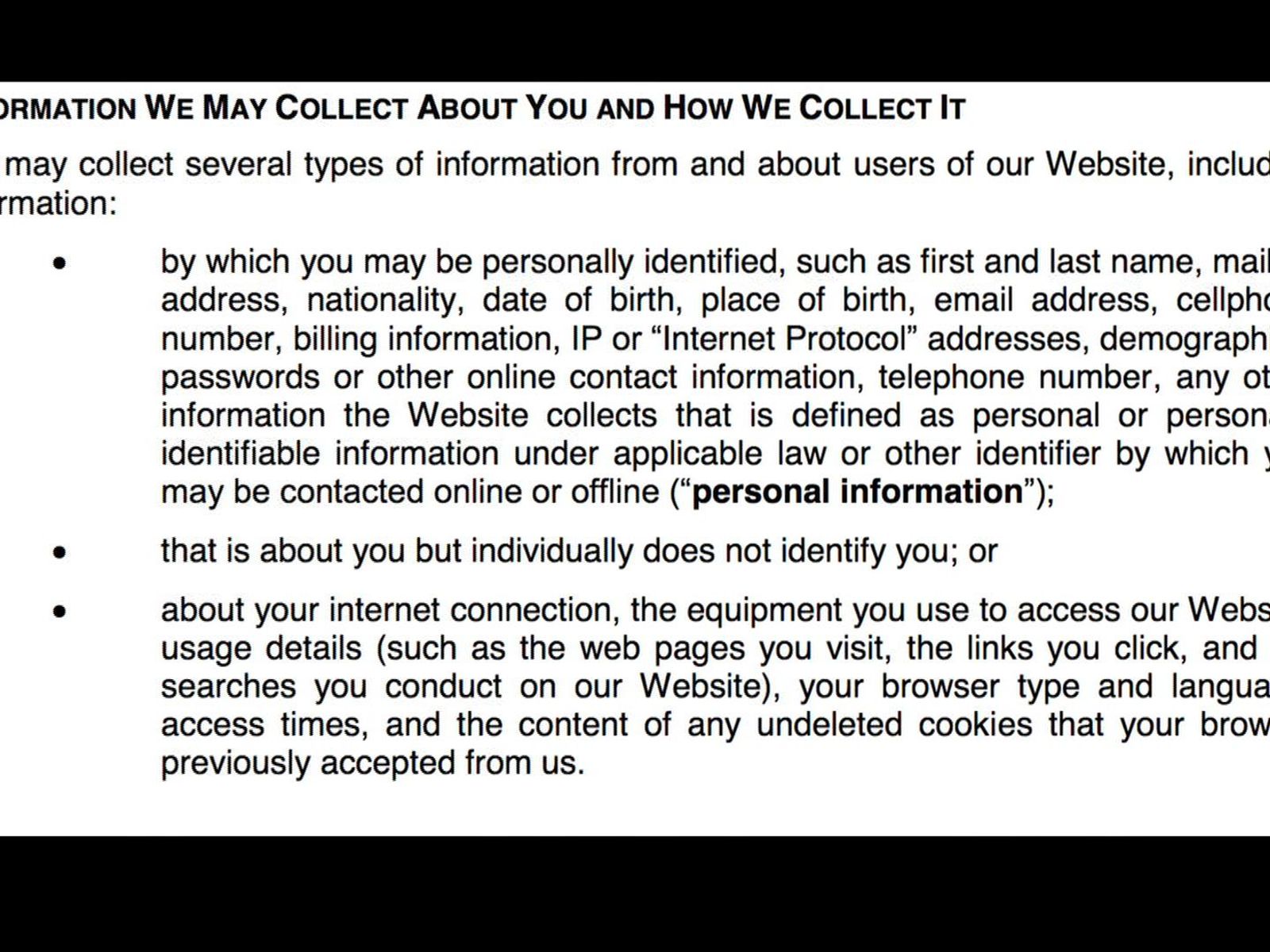 In the article accompanying the news report, correspondent Tom Cheshire shows that although MindGeek deny they will snoop on user's private data, the AgeID Privacy Policy "details a wealth of information the site may collect" -
It includes name, postal address, nationality, date and place of birth, email address, mobile phone numbers and demographic information, as well as searches made on AgeID.

It notes that this information can be used by AgeID "to develop and display content and advertising tailored to your interests on our Website and other sites".

The policy also says: "We also may use these technologies to collect information about your online activities over time and across third-party websites or other online services."

MindGeek has suffered high profile hacks in the past, with millions of people's personal information being stolen. A database of pornographic sites visited across the web for 25 million people in the UK would likely be a target for hackers.
Sky was quite right to highlight that AgeID reserves the right to collect "Name and address" from users. I'm a bit concerned that the local and tabloid press have seized on this tidbit to generate headlines suggesting that from April, you'll need to enter your name and address to look at porn. I mean, the reality is just as scary, but - that's not quite how it's going to work. Rather, you'll need to age verify by providing some form of ID; and if you visit any sites owned by MindGeek, AgeID will allow them to track what you look at across the internet, and collect and store that data, allowing them to profit from it, and making it immensely vulnerable to hacking.
It's a real payoff for the campaigning I've been doing for the last year to see these points made in the mainstream press. If people's private porn viewing data is released into the public domain, the stakes are high:
I don't endorse age verification. But with people's lives at risk, especially people with more marginalised sexualities who risk suffering of homophobia and transphobia, I can't in good conscience sit back and let the worst case scenario unfold.
The Sky News report elicited plenty of response on social media. I was gratified that so many people already get it.
"This is why we do not store any personal data entered during the age verification process." - yeah, key word "during". Once you've got your AgeID account, which will be tied to verifiable info (eg. email address needed to log in and send password reminders) they can track away

— Kath Rella (@KathRella) January 27, 2018
I cant but think the Govt refusal to ensure privacy protection was deliberate in that they want to scare people away from age-verified material.

— Trust me, Im a cameraman. 18+ (@acameraguy1) January 27, 2018
We must make as many people aware that MindGeek will harvest their porn viewing data, and can't be trusted to keep it safe. There will be other, more secure age verification systems they can use - such as Yoti and AVSecure - but if anyone visits a MindGeek site, they'll be forced to create an AgeID login, and open their browsing habits to misuse.
My own personal highlight was that I got a reply from Brian Paddick, who made such sensible pooints in the Lords to try and make the Digital Economy Act more workable, and proposed a privacy amendment which would have made a real difference if it hadn't been voted down:
We urged the government before the legislation was passed to put in privacy safeguards, ensure choice & the futility when all you need is a vpn. We need to protect children by educating them to switch off, tell a parent or guardian & not to treat each other as shown in porn.

— Brian Paddick (@brianpaddick) January 27, 2018
Pity not everyone in Parliament sees it this way.
It's work like this - producing articles, lobbying Parliamentarians, speaking to the press, filming news reports and documentaries, and engaging with thought leaders - that is made possible by the support of my Patrons. I wouldn't have been able to do this without them, and I owe them a debt of thanks <3
---
If you've enjoyed reading this, you can join me on Patreon to ensure I can keep writing. Your support makes this possible.
Comments