Posted at 16:00 on 27 Mar 2018 by Pandora / Blake
Spring is sprung, the ass is riz (that's how the poem goes, right?) London has had approximately ten years of winter, or at least that's what it's felt like. I couldn't be gladder to see the back of it. As well as age verification being delayed (hooray!), lots of exciting stuff has been happening in recent weeks. If you're part of my team of elite campaign supporters on Patreon, you'll have seen a mammoth update about the former already - and if you aren't, read this to find out how you can be part of my fight for a better world.
This blogpost is a round up of various other things I've been up to lately.
Joining the Open Rights Group Advisory Council
I've been working closely with ORG for the last year around age verification, and have been a member for far longer than that. It's an absolute delight to have this contribution recognised with an appointment to their Advisory Council. This is a list of technology, law, campaigning and politics experts who advise ORG policy on a range of issues. I'm delighted to have been appointed, and to be able to support ORG in a more official capacity. I've been added to ORG's Advisory Council page, and it's a thrill to see my name and face listed amongst such illustrious company - including such luminaries as Cory Doctorow and Heather Brooke (whom I saw in the keynote panel at my first ORGcon nearly ten years ago!), Ben Goldacre, and MPs Julian Huppert and Tom Watson. I'm also quietly pleased to be the first sex worker on the AC, as well as the only out non-binary person.
As a sex worker, it can be hard to gain legitimacy in the eyes of the establishment, no matter your credentials. "Respectability" is a shite concept of course, but unfortunately it's a game you need to play if you want a voice that the Powers That Be will pay attention to. I'm excited by the opportunity to play a more active role in contributing to ORG policy on a wide range of issues, and I'm hoping that the position may be useful in making me sound more like a Proper Professional Person to people who care about such things.
Thank you ORG - it's a real privilege. I'm looking forward to working with the rest of the Advisory Council and to seeing what good work we can do together in the future. Like all my other campaigning work, this role is unpaid - which makes the cool folks who support me on my Patreon even more necessary.
Introducing a friend
I can't spill all the beans on this one yet, but I can tell you that I've been talking to a dear friend lately about introducing her to the spanking scene. We've known each other for many years, and have played a couple of times before, but not as often as I'd like. Her name is Lana Moon, and she's an enthusiastic fledgling switch, and now circumstances in her life have provided the opportunity for her to explore this world she's asked me to help her get started, and is very eager to learn and discover what it has to offer.
We got together to do some trial spanking and shoot some pics the other week. She's a total natural - so sweet, funny, smart, and relaxed. If you're one of my regulars: you arse gonna love her. I asked her all about her kinky interests and we discovered a lot of common ground, We discussed her interests and I think we've got quite a lot in common. We're going to be advertising soon for like-minded people to share our play, and help Lana take her first steps into the world of corporal punishment. Watch this space for preview pics and details of duo sessions!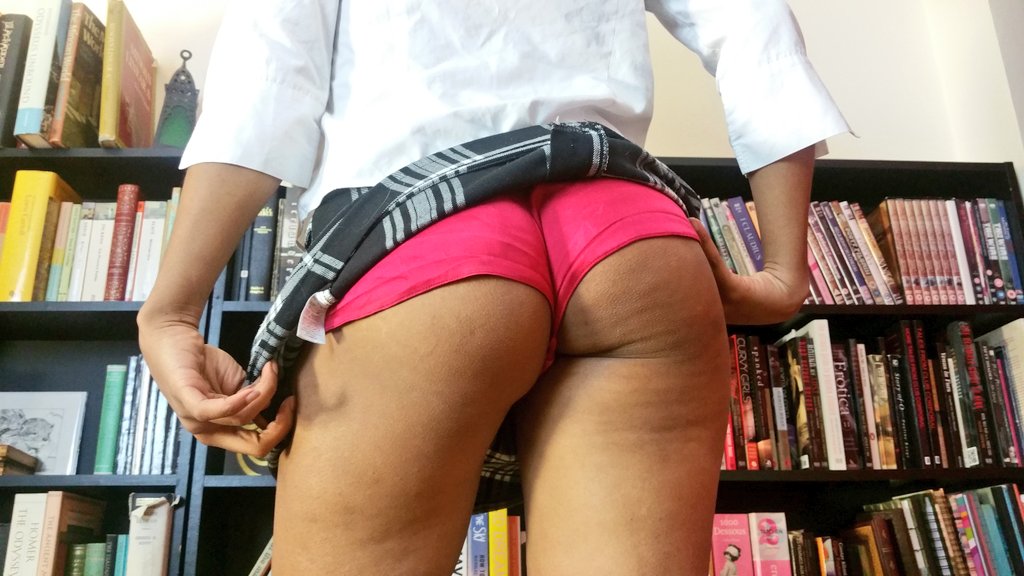 New photos coming soon
Lana and I just got together at my house for me to take some snaps of her, but I've also got together with a Real Photographer lately to shoot some new professional photos. I needed some pics showing my new hairstyle, and I'd been wanting for ages to shoot with Momo, an outstanding queer photographer - check out their work here. I've seen the previews and the edited shots should be ready to show soon. I'm excited!
Visiting the Women's Institute
I was surprised and pleased to be invited by the Walthamstow Women's Institute to give a talk. I didn't expect an organisation as ancient as the WI to be interested in hearing from a queer pornographer, but they were very welcoming and interested in what I had to say.
It was my first ever WI meeting, and I have to admit it was different to how I expected - a real mix of ages, ethnicities and cultural backgrounds, all seeming politically engaged with a real zest for life. They listened attentively as I spoke about my experiences in the porn industry, and how I came to do the campaigning that I'm doing now, including my journey with Dreams of Spanking and my victory against ATVOD. We discussed a lot of the most commonly wrestled with issues around women's rights in porn, and they were an engaged and receptive audience.
It was a real privilege to be invited to speak to people outside my queer sex worker bubble, and I was delighted to receive such a warm reception. Thank you Stow Roses for making me feel so welcome! And ladies, if you're in North East London and want a feminist women's social group, check them out - they seem to have a lot to offer (and the bar is cheap too!).
Sex/Work Strike on International Women's Day
I was really glad I took part in the Sex/Work strike on International Women's Day. There was a full day of protests, but I spent most of the day engaging in self care. The advocacy and activism I do can really take it out of me, and although protesting is a venerable activity while on strike, for me a whole day of it would have just felt like another day of unpaid work. It felt good to be able to reply to reporters who asked me for quotes on International Women's Day that I couldn't help as I was on strike!
I did make it to the Family Courts on Trial protest at Parliament at midday, organised by Global Women's Strike. I learned a lot about the way the shameful racist, classist, ableist and victim-blaming discrimination in the care system. Women who report domestic violence, who have disabilities or who claim benefits to help them support their families are profiled as "unsuitable" parents and have their children taken away and placed with respectable white middle class families. I learned that the vast majority of children in care are children of colour. It's a vicious cycle: people who happen to have grown up in care themselves, sometimes for similarly unjust reasons, are more likely to be deemed unsuitable and have their children forcibly adopted.
Of course the care system has a role in helping children escape violent, abusive parents, but I heard about too many cases where the opposite happened: mothers separated from their children after reporting domestic violence, and the violent father ends up gaining access or custody. In other cases the parents' only crime was to be poor, or to have a physical or mental illness. Disability does not automatically mean you aren't loving or can't cope - it just means you might need a bit of extra support. Likewise, poverty is not neglect. Loving parents who are struggling deserve support from the state, not to be forcibly separated from their children.
If the money given to foster parents, or spent on placing children in expensive residential care, were given to vulnerable families instead, it would make so much more sense. Most kids who are forcibly adopted just want to go home to their mums. It's a disgusting display of structural prejudice, causing so much unnecessary trauma and suffering - it's also staggeringly financially inefficient. Vulnerable families need support, not separation.
Most of these stories were new to me - if you want to find out more, I recommend reading this dossier produced by Legal Action for Women last year, which contains citations and statistics relating to all of the above.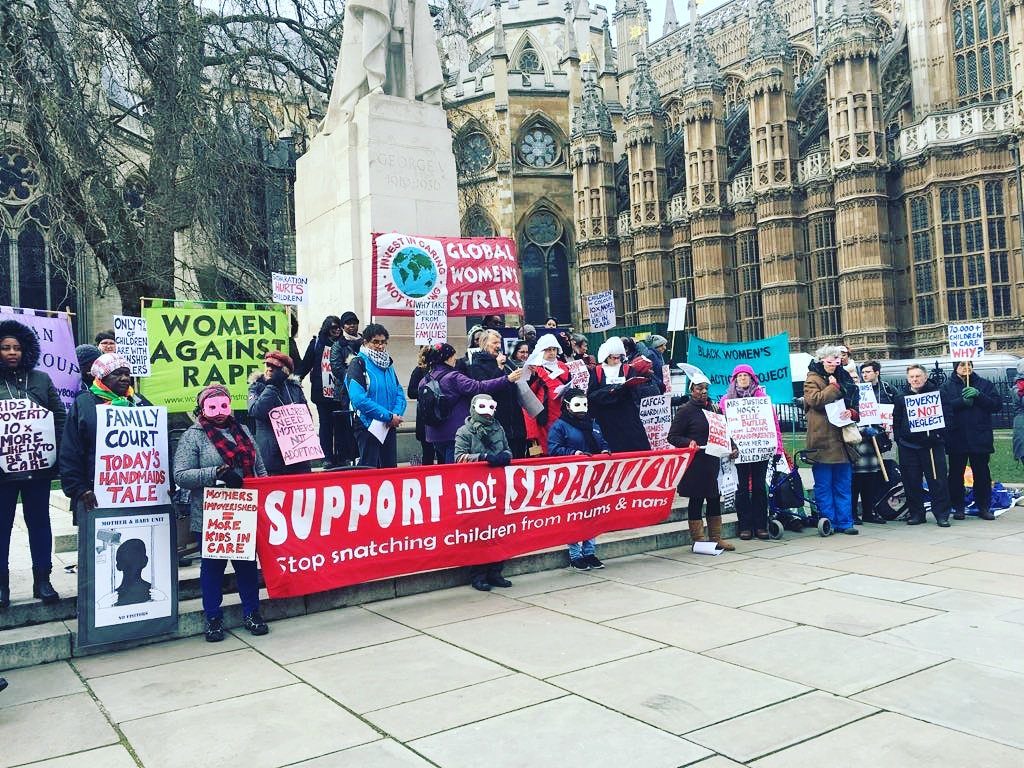 Shooting new queer porn
In happier news, I'm stretching my creative wings again with some new queer porn collaborations. Last weekend I filmed a scene with Courtney Trouble and Chelsea Poe with me and Chelsea performing together, which was a dream come true. I have a massive porn crush on Chelsea and we had so much fun. Our scene was (of course!) very kinky and involved butch/femme dynamics, spanking, flogging, makeouts, face and thigh slapping, Chelsea making me squirt everywhere with her fingers and tongue (she kept asking me to cum on her tits, which I've never done before - it was very horny) and me sitting on and fucking her face with my cock until we were both drenched in jizz. Chelsea had to hop in the shower afterwards to rinse my cum out of her hair. It was so great to connect with her and I hope we get to work together again.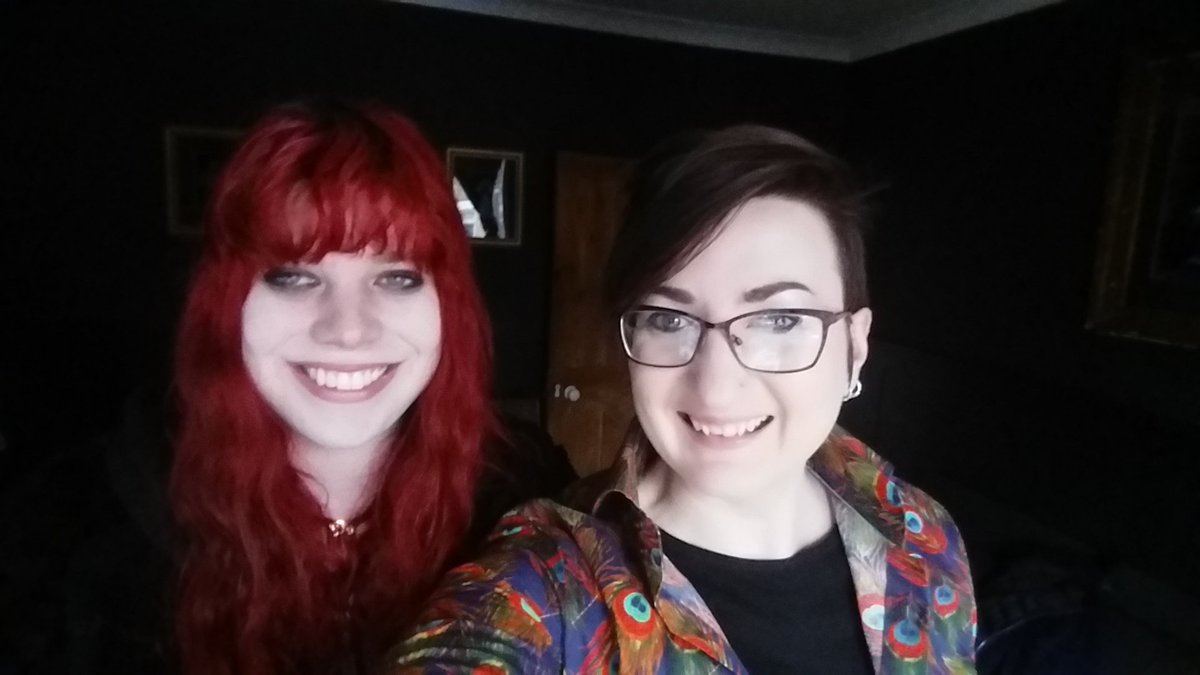 Courtney, who was our videographer, was so great to work with and made everything super easy. They were warm, sweet and welcoming, delightfully enthusiastic about my gender expression, and helped me get over my nerves. I stopped getting regular pre-shoot anxiety ages ago, but it was a bit scary shooting with two porn icons whom I've admired from afar for years. I'm so so glad to have worked with them both and can't wait to release the finished scene, which Courtney and I will co-own and will be distributing through QueerPorn.tv, Dreams of Spanking and all the usual channels.
I've got other plans in the works too - I've got a collaboration planned with a couple of kinky friends of mine in a few weeks, and I'm generally feeling hungry for making lots of new queer smut. It feels wonderful to be creating and shooting again. I realise I still have a lot of material in my backlog that I need to edit, and shooting is much more thrilling (and quicker!) than editing, so I need to exercise some self-discipline and not build myself an unmanageable editing mountain that becomes another source of pressure. But I did shoot a DIY solo scene last week with just me and a tripod, which took 2 hours in total to shoot and edit, which felt really good and proved that sometimes, it really can be quick and easy. I'm working on where and how to release this stuff - more updates coming soon!
---
If you've enjoyed reading this, you can join me on Patreon to ensure I can keep writing. Your support makes this possible.
Comments